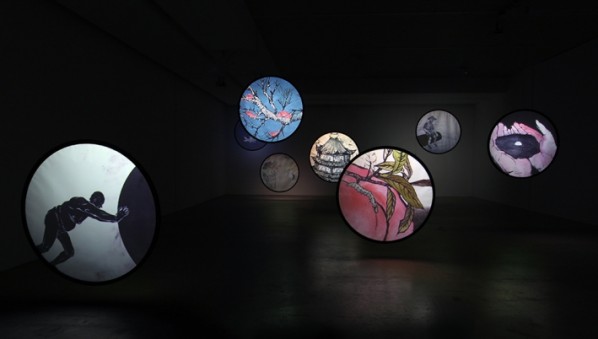 Arario Gallery Cheonan is hosting a group exhibition by Chinese contemporary video artists titled from December 20th 2012 to February 24th 2013.
Chinese new media art, a new trend that has been a vitalizing force in China's contemporary art scene, revolts against politically propagandist social realism as well as experimental trends against the commercialization and disconnection of Cynical Realism and Political Pop, which took the lead in Chinese contemporary art after Post '89. Especially, the advent of new mediums and rapid advancements in technology have brought forth a wide range of experimental practices, which reflect in-depth observations on China's tumultuous social reality and culture through newly emergent media. The five artists presented at this exhibition are significant figures in China's media art, spanning over the first (Wang Gongxin, Wang Jianwei) to second and third generations (Sun Xun, Jiang Pengyi, Wu Junyong) of Chinese video art.
The exhibition Revolving State is a place where various artistic experiments unfold in the field of video art, which has come to the fore in opposition to cultural utilitarianism, and also, where the fluctuating state in China as well as the global community is re-read, re-interpreted and re-constructed across traditions and temporalities. This exhibition will provide the audience with a new understanding of their lives and the world through myriads of video arts that freely cross over time and space.
About the exhibition
Duration: 20 December, 2012 – 24 February, 2013
Venue: Arario Gallery Cheonan
Works:5 pieces including video arts
Participating Artists: Jiang Pengyi, Sun Xun, Wang Gongxin, Wang Jianwei, Wu Junyong
Courtesy of the artists and Arario Gallery Cheonan, for further information please visit www.arariogallery.com.
Related posts: