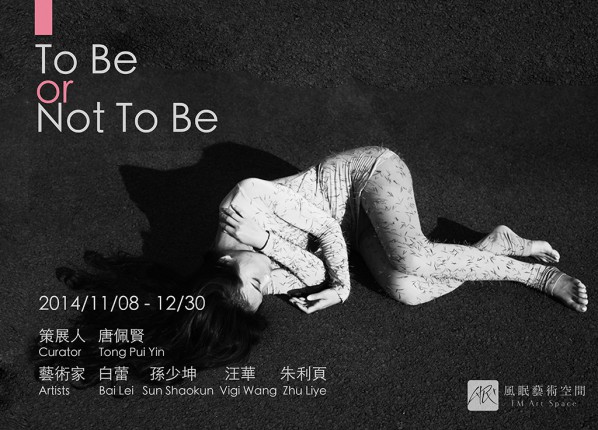 Foreword of To Be or Not To Be
To be or not to be is both a doubt and choice. Under the condition that both consciousness and sub-consciousness exist in reality, we usually have to make some choices. Superficially, our consciousness dominates our behaviors. The occurrence of concepts seems to indicate that concepts are results with consciousness. However, before the occurrence of concepts, what role does our consciousness play? Is there a fierce conflict between the viewpoint of morality, ethics, religion in reality and our sub-consciousness? Will the part that is unlikely to become consciousness under suppression be stimulated and then change concepts and actions themselves?
Freud mentions that everyone's consciousness can be classified into three parts in his book <Jokes and their Relation to the Unconscious> i.e., consciousness, pre-consciousness and sub-consciousness. In addition, it can be classified into two kinds of sub-consciousness in detail. One is potential and likely to become consciousness. The other kind is suppressed, which cannot become consciousness. Sub-consciousness will generate three possibilities when the instinctive impulses are suppressed: 1. Emotions are all or partially retained after suppression; 2. Shift to a different emotion; 3. Be suppressed or its developed is hindered. When the suppressed part cannot turn to consciousness, the artwork can materialize it. The artistic works created by artists can demonstrate the concepts that cannot be substantially expressed in real life through artistic approaches.
The exhibition will explore how artists re-manifest the suppressed imagination and dreams in the sub-consciousness through video, installation, paintings, images and live performance. The form of exhibition appreciation also aims to break the previous static method. The site will be divided into four independent parts. The curator will guide the audience to interact with art works as a director so that the audience can experience the sub-consciousness in the artists' works.
Text/Curator Pui Yin Tong
About the curator
Pui Yin Tong has a PhD in Art and Design and holds a Master Degree in Scenography from the Central St Martin and a Bachelor degree in Contemporary Media practice. Pui Yin is currently working as an independent curator and has been working with domestic and international artists. The live art festivals Pui Yin has organized were held in Hong Kong, Macau, Beijing, Shanghai, Chengdu and other Chinese cities. She has also been advising art groups performing in China.
In addition as curator, Pui Yin has also been invited to lecture at Fudan University in shanghai and Chengdu A4 Contemporary Art Centre. In 2014 Pui Yin and her team have started building China's first Performance Art Research Center in Beijing.
About FM Art Space
On the behalf of the Lin Fengmian Art Park, FM Art Space located in Ersha Island is her spearhead of art promotion in Guangzhou, making effort to build a bridge between Chinese contemporary art and the public. They hold art exhibitions on a regular basis, interfusing multiple artistic forms together: installation, dancing, video, music, drama, poem and literature, creating the chemical reactions within the cultural section.
About the exhibition
Exhibition Theme:To Be or Not To Be
Opening: 15:00, November 8th, 2014
Exhibition Period: 10:00-18:00 November 8th – December 30th, 2014
(closed on Mondays except for holidays and special arrangements.)
Venue: 2rd floor, Yanyu Road, No.28,ErSha lsland, Yuexiu District, Guangzhou
Director: Yao Yuan Dong Fang
Curator: Tong Pui Yin
Artists: Bai Lei, Sun Shao Kun, Vigi Wang, Zhu Li Ye
Exhibition coordination: Li Yi Xian
Event coordination: He Zhi Xiao
Media coordination: Chen Dai
Visual coordination: Xie Mu Lin
Courtesy of the artists and FM Art Space, for further information please visit www.lfmart.com.

Related posts: