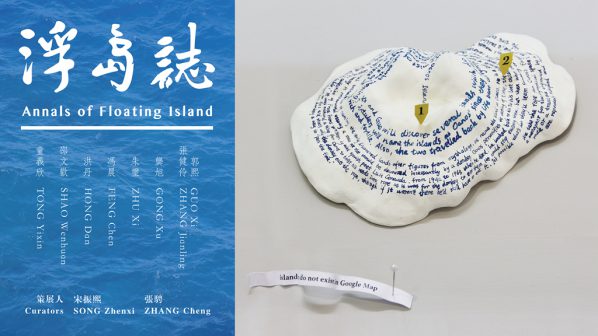 This exhibition focuses on paradigms of constructing discourses about authenticity and creativity. Through the participating artists' projects and artworks, Hanart TZ Gallery can discern their attempts at fresh articulations of 'truthful narratives', in which the threads of the virtual are interwoven with the experiences of the actual, and where the boundaries between so-called 'absolute reality' and 'absolute fiction' are blurred. The artists confront issues such as the reading of history, perceptual illusion, inter-subjectivity and inter-objectivity, and creativity as the product of ideology. Through these confrontations, they seek to create a new kind of discourse that is both informed by and revolves around the state of uncertainty.
This desire to restructure 'truth' or 'authenticity' results from the artists' sense of collective purpose based on the particular reality of their life experience during this era. This experience is a complex construction of the intercourse between the secondary life lived within the virtual world of the Internet and the primary life lived within reality; the ubiquitous presence and encroachment of consumer society; and the cultural impoverishment and juxtapositions brought about by an increasingly globalized economy. The result is a state of extreme disruption and fragmentation of perception, sensory experience, judgment and creativity, where boundaries are increasingly blurred.
Through their processes of exploration, the artists seek to establish a new definition of 'the believable' that is relevant to their generation; and at the same time, to reorganize the logic of 'the known' by providing new feedback of their 'encounters' along the way.
The key image of this exhibition is the 'floating island', an unanchored existential space that drifts across the ocean. The implications of this image include not only the constant motion of sailing across vast spaces, but also the act of navigating through unknown worlds. It also symbolizes the existence of a small sanctuary for hope and imagination within these 'uncertain' times.
The title of the exhibition, Annals of Floating Island (Fudao zhi in Chinese), links together the artists' projects and physical artworks as both records and historical products of the worlds contained within the floating islands. There is a double entendre here in the use of the character zhi in the Chinese title, which can also mean 'purpose': It hints at the purpose of the artists to represent the collective power of their generation as they seek to give a new definition to the ocean of the 'known'.
About the exhibition
Dates: July 22 – Aug 27, 2016
Venue: Hanart TZ Gallery, Hong Kong
Curators: Song Zhenxi, Zhang Cheng
Artists: Feng Chen, Gong Xu, Guo Xi+Zhang Jianling, Hong Dan, Shao Wenhuan, Tong Yixin, Zhu Xi
Courtesy of the artists and Hanart TZ Gallery, for further information please visit www.hanart.com.
Related posts: