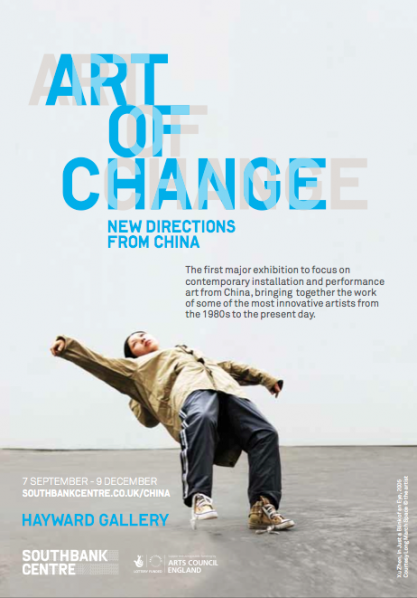 This is the first major exhibition to focus solely on contemporary installation and performance art from China. It presents large-scale installations and extraordinary live art by some of China's most innovative artists, in works dating from the 1980s to the present day. Art of Change traces each artist's development, showing important early works alongside recent creations and new commissions. Change, and the acceptance that everything is subject to change, is deeply rooted in Eastern philosophy. The exhibition features works that deal with transformation, instability and impermanence, looking at how these themes are conveyed through action or materials.
Each of the artists presents works that change their appearance over time or which are volatile or unpredictable in some way. A person 'magically floats' above the floor, sculptures are wilfully tossed up and down, and visitors can listen to the sound of 1000 live silkworms. The exhibition itself changes as performances are enacted with various works during the course of each day.
Artists in the exhibition include Chen Zhen, Yingmei Duan, Gu Dexin, Liang Shaoji, Sun Yuan and Peng Yu, Wang Jianwei, Xu Zhen and MadeIn Company. The exhibition is curated by Stephanie Rosenthal, Chief Curator, Hayward Gallery.
Photograph: Linda Nylind for the Southbank Centre/courtesy the artist
Artist Yingmei Duan is performing daily in the galleries
Monday 2pm – 5pm
Thursday and Friday 12noon – 7pm
Tuesday, Wednesday, Saturday and Sunday 12noon – 5p
Courtesy of the artists and Hayward Gallery in Southbank Centre, for further information please visit china.southbankcentre.co.uk.
Related posts: