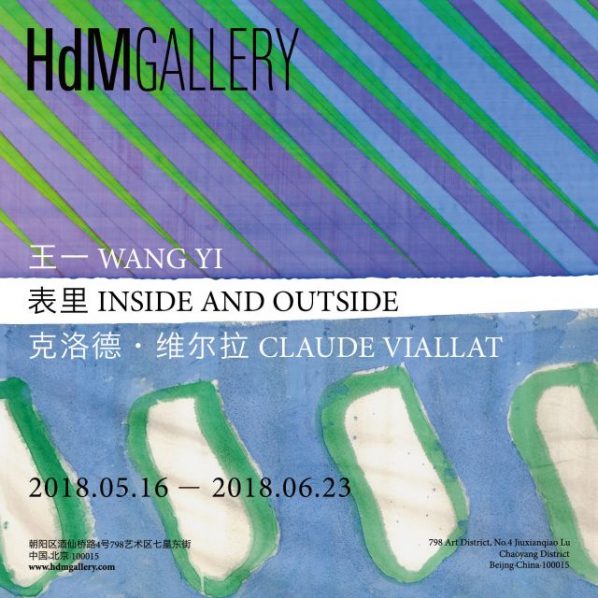 HdM Gallery presents "Inside and Outside", a dual show of Wang Yi and French artist Claude Viallat. The exhibition includes the latest works of Wang Yi and 6 works of Viallat including a work dating back to 1974.
The show originates from both artists' preoccupation with production processes, colours and construction. A founding member of the Supports/Surfaces movement, Claude Viallat has been obsessively repeating the same pattern since the late 1960's. Using numerous types of cloths, garments and textiles and hundreds of different color combinations, he has been building a coherent corpus of works for the last 50 years thereby gaining a position at the forefront of French contemporary art.
Since his first solo show at J Gallery in 2012, Wang Yi has also pursued the same goal relentlessly. Using acrylic and transparent paint on canvas and aluminium, he has experimented dozens of colour combinations in impeccably geometrical constructions, seeking to make perfectly produced works where the hand of the artist becomes almost invisible.
About the exhibition
Dates: May 16, 2018 – Jun 23, 2018
Venue: HdM Gallery
Courtesy of the artists and HdM Gallery, for further information please visit www.hdmgallery.com.
Related posts: