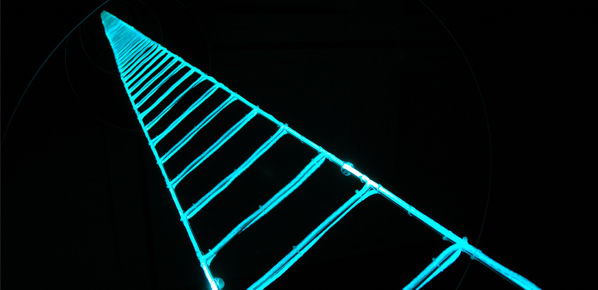 In December 2012, the Hong Kong Arts Centre presented the 4th annual flagship exhibition, Of Human Scale and Beyond: Experience and Transcendence, which continued to present works by prominent contemporary Asian artists. It invited acclaimed Singaporean curator, Mr. Eugene Tan, to co-curate this exhibition with Ms. Connie Lam, Executive Director of the HKAC. The exhibition showcases installation art, film and media arts, and on-site painting etc by 9 Asian artists. The contrast and resonance projected by these works help audience reflect on our daily lives through examining the relationship of scale in our surroundings, which in turn allows us to better comprehend our place in the world.
There are 3 extended activities to enrich the exhibition –a Curatorial Talk where the curators was in conversation with the artists at agnes b. CINEMA on 12 December 2012; a free audio guide for borrowing at the reception; and "Art Available for All", an art education programme that provides school tours for local secondary schools students.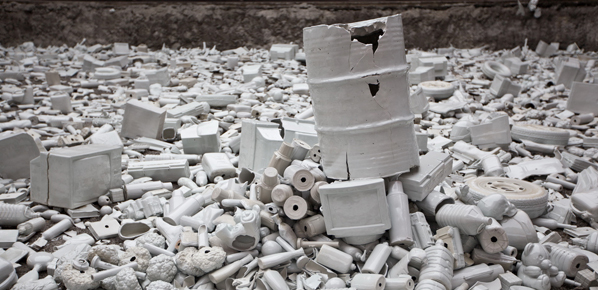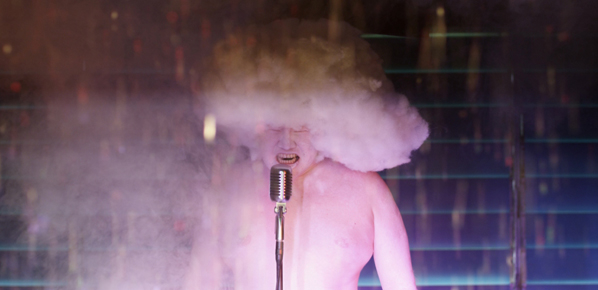 About the exhibition
Date & Time: 12/12/2012 – 11/01/2013 From 10:00 am to 8:00 pm
Venue: Pao Galleries
PRESENTED & ORGANIZED: Hong Kong Arts Centre
PROGRAMME ENQUIRY: 2582 0200
INFORMATION :
Guest Artistic Consultant: Cissy Pao Pui Lai, BBS
Guest Curator: Eugene Tan
Participating Artists: N S Harsha, Ho Tzu Nyen, Takahiro Iwasaki, Yayoi Kusama, Leung Mee-ping, Liu Jianhua, Ng Ting-ho Roy, Aditya Novali, Vertical Submarine
ACKNOWLEDGEMENT :
Sponsor: HSBC Private Bank
"Art Available to All" School Tour Sponsor: The FRIENDS of the Hong Kong Arts Centre
Accommodation Sponsor: Le Meridien Cyberport
Courtesy Hong Kong Arts Centre, for further information please visit www.hkac.org.hk.
Related posts: