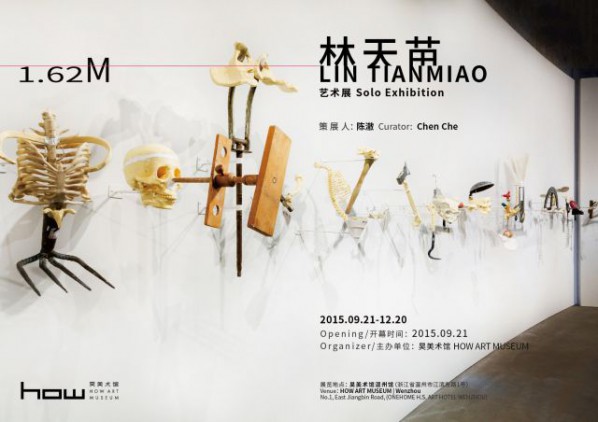 HOW Art Museum is pleased to announce that Lin Tianmiao's newest solo show 1.62M: Lin Tianmiao Solo Exhibition, opening on 21st September, 2015, lasting for three months. This exhibition is curated by Chen Che. Comprehensively showcasing Lin's representative pieces since 2000s as well as her new artworks executed in 2015.
Lin Tianmiao is one of the most important representative Chinese artists, and she is also an outstanding female artist in China. Her works emphasise the reflection on the trivia in everyday life, focusing on the relationship between art and life, exploring the correlation between individuals and expressing the continuous challenge of the reality of the whole society. Lin uses her personal experience to proceed the discussion on art, life, society, politics and ethics.
Almost all Lin Tianmiao's solo exhibitions in the past decade were held in museums of Western countries. This time at HOW Art Museum Wenzhou is Lin's first solo exhibition since her last show at the Asian Society Museum in New York, USA. This is also the first time for HOW Art Museum to hold artist's major solo exhibition since opened.
About the exhibition
Curator: Chen Che
Dates: Sep 21, 2015 – Dec 20, 2015
Opening: Sep 21, 2015, 18:00, Monday
Venue: How Art Museum
Courtesy of the artist and How Art Museum
Related posts: