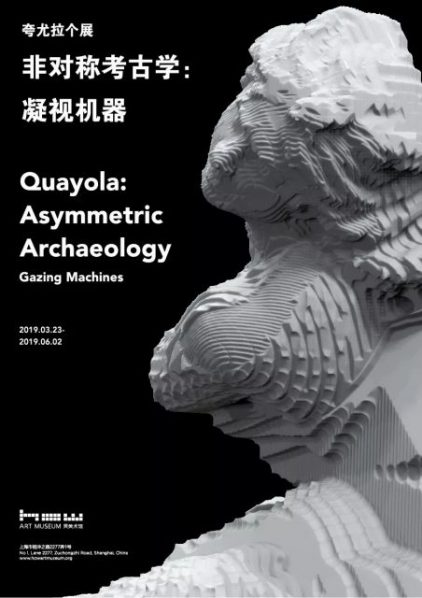 HOW Art Museum announces that it will host a large-scale solo exhibition of the Italian artist Quayola titled "Quayola: Asymmetric Archaeology—Gazing Machines" from March 23, 2019 until June 2, 2019. The exhibition is Quayola's first large-scale solo exhibition in China, bringing together his artworks covering digital print, video, digital sculpture, and robotic installation.
"Quayola: Asymmetric Archaeology—Gazing Machines" reimagines the past and rediscovers nature through the perspectives of machine. With the theme of "Asymmetric Archaeology", Quayola uses digital technology to explore and reinterpret classical art forms such as ancient Hellenistic sculptures, old master paintings and Baroque architecture, thus detaching them from iconographical semantics of the past and regenerating them into digital abstract works. This revisiting of the past completely excludes man's subjective view, to examine the intricate relationship of the past, the present and the future from a mechanical objective perspective, thus revealing the beauty of asymmetry.
In addition, Quayola's works have a familiar naturalistic visual rhetoric which is transformed into a new artificial landscape created by machinery and computation. Through the reconstruction carried out by peculiar mechanisms and complex algorithms, Quayola leads the audience into a new round of contemplation far away from the original context of art history and the natural environment.
About the exhibition
Dates: Mar 23, 2019 – Jun 2, 2019
Venue: HOW Art Museum
Courtesy of the artist and HOW Art Museum, for further information please visit www.howartmuseum.org.
Related posts: