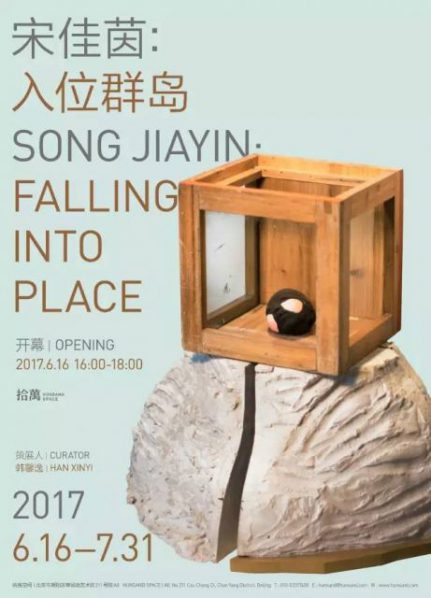 Real without being actual; ideal without being abstract.
–In Search of Lost Time, Marcel Proust.
Song Jiayin's works have always been full of non-consecutive narrations. Her presentation of bits-and-pieces bears the delicacy of Raymond Carver's short stories: full of small details but without any specific orientation. Mountains, buildings, portraits, objects have all come into wild shape in her hands. They are ponder ous but unique, associating with the artist's own experience in time or the so called memories or the reality that is memorized.
If the existence of memories is compared to the exact moment at the exact place, it will form the circumstance that is against the actual time and space. We will find that the people and things in our memories are always fascinating: the details in relation there to such as the sounds and the scents become vague and familiar sometimes but strange and remote another times. They are hidden like short phrases in the cracks of life, similar to the numerous islands floating on the ocean: though disorderly and some how accidentally, they inevitably preserve recollections. This sentimental traveling of memories and emotions has brought to Song new motivations for creation. She has reformed thein visible and symbolized recollections into some abstract to tems or motions. She has tenderly reminded us: the time which we have been through has been to certain extent implanted in our consciousness and simultaneously shaped the persons we are now; reckoning and facing independently and clearly the unconscious recollections in time and the changes they have made, falling into place.
Welcome to the islands of time which consist of fragments of memories.
About the exhibition
Dates: Jun 16, 2017 – Jul 31, 2017
Opening: Jun 16, 2017, 16:00, Friday
Venue: Hunsand Space
Courtesy of the artist and Hunsand Space.
Related posts: