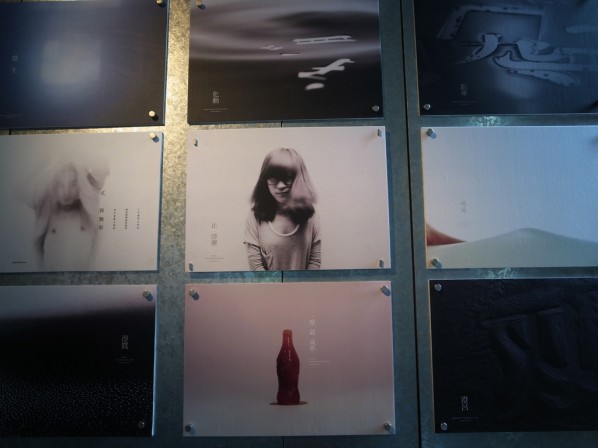 As the first nonprofit "civil design research institution" in China, Ideaworks Synthesis Design Research Institute formally announced its establishment on the afternoon of April 15th, 2012 at the cafacopy of Today Art Museum. Based on the trial operation and attempts in various fields in last year, the conference of to establish Ideaworks made its first public publication geared towards the needs of the entire commercial design industry and academic circles. Taking "Promotion of Academic Development with Non-government Strength" as its motive, Ideaworks for the first time made public over a hundred pieces of micro-study, more than 50 reports of research projects and four large-scale research projects at the press conference.
Mi Shijie and Zhang Zijian, founders of the Ideaworks Synthesis Design Research Institute, expressed their hope that it was founded to "let the Chinese people design something of their own", "bring the Chinese-style visual sensation to the Chinese people". All the achievements in design and academic theories will be freely shared and used, with no rights reserved, so that design will actually penetrate into the daily life and work of ordinary front-line design practitioners. When talking about the "origin" of Ideaworks, Gu Fancheng, research consultant, renowned photographer and professor with the Department of Photography, Central Academy of Fine Arts revealed his expectations for this design research institute, "Nowadays, the era of major advertising has turned to small ads and the boundaries between non-mainstream and mainstream has increasingly become blurred. Art for promotion requires precision and should represent a self-conscious introspection. As many grains of sand piled up will make a pagoda, converged hands will promote the development of experimental art along with an image strategy. Gu Peng, research consultant, designer and visiting professor at the Central Academy of Fine Arts, reviewed the communications and cooperation of these two founders and looks forward to the significance of its establishment for the whole design circle in China.
Mr. Laurence NG who is known as the founder of IdN Magazine, "International Design Bible" paid a special visit from abroad to attend this press conference. Not only did he introduce the development of IdN Magazine and the current situation of design in the world, he also anticipated future cooperation with designers in China. Moreover, Mi was remarkably sanguine as The General Assembly of Designers sponsored by IdN Magazine will have a chance to be launched in China and the preference is for it to be held in the Art Museum of CAFA which is still being negotiated.
Drawing attention and support from IdN(International Association of Designers), IAI (Asia Pacific Designers), Graphic Designers Association of Shenzhen, Graphic Designers Association of Zhengzhou and other institutions featuring design, the press conference of Ideaworks Synthesis Design Research Institute together with over 60 celebrities from all walks of life such as the communities of visual design, fine arts and culture witnessed the ceremony of unveiling the nameplate as well as its new platform.
Courtesy of Ideaworks Synthesis Research Institute, for further information please visit www.id-works.org or contact idworks@163.com
Address: 7-1-302, Long Beach Wangjing, Chaoyang District, Beijing 100102
Tel: 08610-57170214
Related posts: