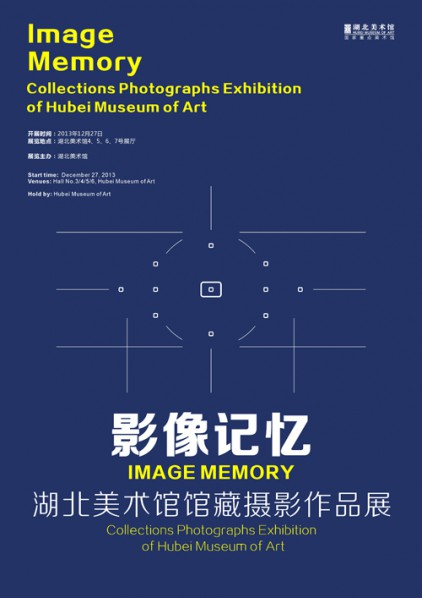 Photography has been in China for more than one hundred years, it's function is not only as a faithful recorder of objective images, but also to give a more subjective consciousness, therefore, a camera becames the tool and media to convey and express emotion, while photography becomes an art. A meaningful photograph can convey lots of information and stories hidden behind the works, through these images, it is possible to see all sorts of intense memories. The Hubei Museum of Art carefully selects 110 photographic works from its collections, on the theme of "image memory", showcasing the unique pictures of life in China in different periods over the last century. It starts from the late Qing Dynasty to the Hsin-hai Revolution, to the liberation period, and then the socialist construction of the new period, through the lenses of photographic artists, some are grand narrations with regional and historic symbols, some are documentaries of humane care; some display the news of political propaganda, as well as vivid art appreciation. From individual perspectives, artists recorded and interpreted history and events, observed and described society and life, in these works, we can see that photography is a language of image which reflects many possibilities.
For an art museum, collections carry an historic and cultural wealth, and are also the resource for research, demonstration, promotion and sharing. The museum launches a collection of photographs exhibition at the end of 2013 and into early 2014, on the one hand, regularly showcasing the rich collections of Hubei Museum of Art through a series of themes, sharing the outstanding artistic works with the audience; on the other hand, it hopes that through these images memories in black and white or color will bring a unique visual enjoyment and understanding of mind, resonating through the sharing of the images.
Exhibition preface by Fu Zhongwang, Curator of Hubei Museum of Art
December 2013
About the exhibition
Duration: December 27, 2013 – February 27, 2014
Venue: Halls 3, 4, 5, 6 of the Hubei Museum of Art
Photo: Hubei Museum of Art
Courtesy of the artists and Hubei Museum of Art, translated by Chen Peihua and edited by Sue/CAFA ART INFO.
Related posts: