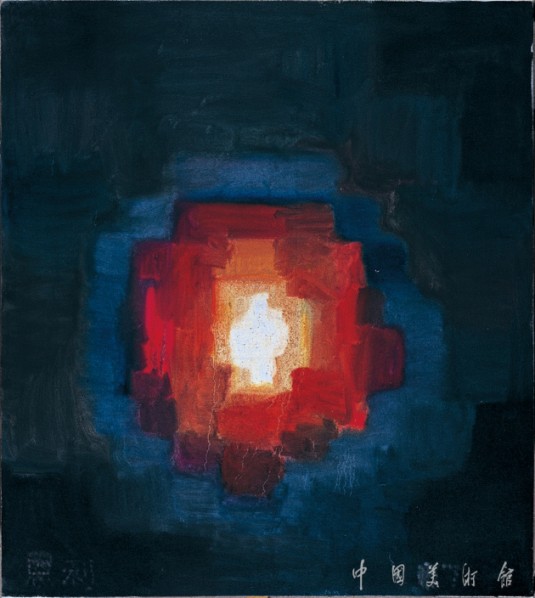 This exhibition adopts the model of a biennale. The organization & planning team and 32 participating artists create 121 pieces (groups) of new works on the academic theme of "in the contemporary era" from "intensity of expression", "Purity of language" and "depth of thought". The theme and works of the exhibition enhance artistic ideas, update academic language and shape a contemporary spirit. It is the most academic and contemporary large exhibition in the field of Chinese oil painting in recent years.
The Strength of Representation
"A thousand kilometers of river in his heart, and the spirits of thousands of heros." Leveraging in the intensity of brush painting, and its ability to instantly capture reality, to reveal what is hidden in the everyday scene; leveraging the individuality and tensions inherent in art, to interrogate modernity and express what is in the soul; and leveraging art's emotional appeal to understand the essence of modernity and the meaning of life amidst incessant erasures and repetitions. This is the strength of visual representation and of unrestrained artistic expression.
Purity of Language
Purity refers to the density of thought and the refinement of expression. It is the origin of individuality, and the result is years spent learning from experience and following the traces of existence. Continually peeling back layers of the self to reveal eternal truths and achieve a simple and easy style; and in simplicity reveling with the tenacity and depth of modern thought. The purity of language is the purity of mankind and the purity of consciousness.
Depth of Thought
Explorations of modernity are not limited to experimentation, but are directed towards repeated observation, the disclosure of truth, and a radical questioning of deep thinking, in overarching structures of thought, the questioning of life, and in a concern for society. These links with a concern for society, media, institutions and the public reflection of art's endless advancement. The depth of thought is the depth of experimentation and the depth of investigation.
All Participating Artists:
Cao Jigang, Chao Ge, Chen Wenji, Chen Qiang, Fan Bo, Fang Shaohua, Jiao Xiaojian, Jing Shijian, Li Songsong, Li Dafang, Liu Ye, Lu Liang, Lv Shanchuan, Ma Ke, Ma Shuqing, Mao Yan, Pei Yongmei, Shen Fan, Shi Chong, Su Xinping, Wang Yan, Wang Fenghua, Wang Yigang, Weng Yunpeng, Xie Dongming, Yu Hua, Yu Hong, Zhang Fangbai, Zhang Enli, Zhang Lujiang, Zhong Biao
Exhibition time: 2012.6.16 – 6.27
Venue: National Art Museum of China
Related posts: