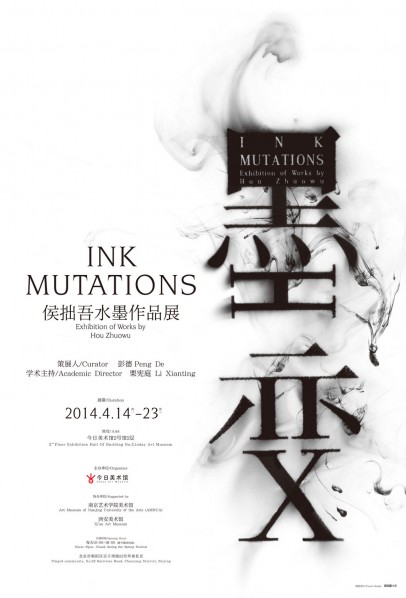 Preface
Hou Zhuowu' s ink and wash paintings make use of pen and ink that convey tradition; at same time a dissenting tone comes through that overturns tradition instead. The paintings visually present or implicitly foretell an array of conflicts, arousing bewilderment in people or making them ponder deeply. In his own particular way the artist relates the Chinese complexity of the current generation.
Hou Zhuowu uses the expressive technique of repetition, taking great pains to meticulously narrate in detail. Just as if he were making prepared pianos or mix-matching clothing he creates unpredictable realms teeming with question marks and ambiguity. The observer is thus easily pulled into a mind state of rubble and thorny undergrowth, shrouded in a kind of mutating anxiety, and then towed into different moods. Some people can see in the paintings the workings of culture and history, or politics and religion, whilst some people make associations with the increasingly degrading environment. It is a culture and history that brings doubts, a religion and politics that confuses people, and an environment that causes a deep heartache.
Hou Zhuowu has been conceiving and working on these paintings for a period of over ten years. Through these ink and wash landscapes that transform over time the psychological journey and inclinations of a thinker are revealed.
—Peng De
About the exhibition
Duration: 2014.04.14 — 2014.04.23
Opening time: 4pm, April 13 , 2014
Location: 2nd floor exhibition hall of Building No.2, Today Art Museum
Courtesy of the artist and Today Art Museum, for further information please visit www.todayartmuseum.com.
Related posts: