On December 17th and 18th White Box Museum of Art has the pleasure to open its door to InsideOut Step2 – Latest trends in Western Video art, an international selection from the first two editions of Arte Video Roma Festival proposed by C.A.R.M.A. – Applied Multimedia Art and Research Center (Rome, Italy). Nine Artists from America, North Europe and Italy will be screened in the prestigious VIP ROOM of White Box Museum of Art.
InsideOut Step2 is the second Phase of the Project InsideOut in 2010. Since the event was held in Rome in collaboration with Zhang Peili, the master of Chinese Video Art in China, C.A.R.M.A has shown its intent to create a basis for the construction of a stable flow of exchanges, with regard to this form of expression, between the West and the Far East.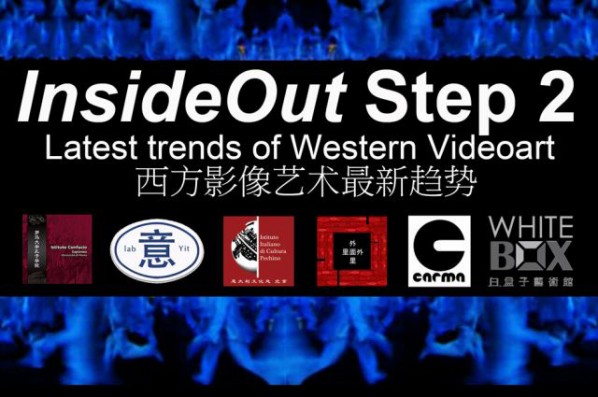 The selection will include some of the most interesting works collected by the curatorial board Le Momo Electronique during its several years monitoring work on Italian and foreign productions, with a special attention to works from artists under-40. Although quite young, many of the artists have already won important awards in Italy and in other countries, and several are widely known into international circuits.
Nine Artists from America, North Europe and Italy will be screened in the prestigious Media Center of White Box Museum of Art. As the curators explain, "Even if each artist has his own particular characteristics, specific methods of work and personal research directions, they have in common some precise elements, some specific trends, a certain approach to technologies and some theoretical understandings. In all cases, these works show a "narrative" level that is clearly and radically experimental, not just from the technological point of view (even if they often use the most advanced devices and methods of production), but especially with regard to construction of metaphors: no dialogue, no story, no drama… These artists, by using the language of "pure audio vision", are trying to bring to reality possibilities of meaning forbidden to forms of expression that are centered on the word… It is never a surrogate of reality but an original phenomenon, readable in its natural evolution of the form… Exactly by reading the directions of these mutations, conceived and practiced as writing, symbolic but yet mobile, we can often find their main access points to its sense".
Curator: Le Momo Electronique
Date: December 17th and 18th
Opening: December 17th
Organization: C.A.R.M.A. – Applied Multimedia Art and Research Center (Rome)
Promoted by: White Box Museum of Art
Co-Promoter:
Lab-Yit | The Italian Contemporary Art Platform in China, Italian Cultural Institute in Beijing ( IIC ),
Confucius Institute – Sapienza University of Rome
Artists and works
Sarah Buckius – Trapped Inside Pixels, 53", 2008
Piero Chiariello – Walking on a beach of Abruzzo (10 horizontal lines), 1'06", 2011
Guglielmo Emmolo – Caos Phaos, 3'20", 2011
Harvey Goldman – Sabinium, 8'50", 2007
Mattias Harenstam – Closed circuit (In the middle of Sweden), 3'01", 2011
Igor Imhoff – Small white dots, 4'20", 2011
Mario Raoli – RGB, 6'35", 2010
Ingeborg Stana – Lost in the woods, 4', 2011
Lino Strangis – Ying Aoyun, 3'34",2009
Related posts: