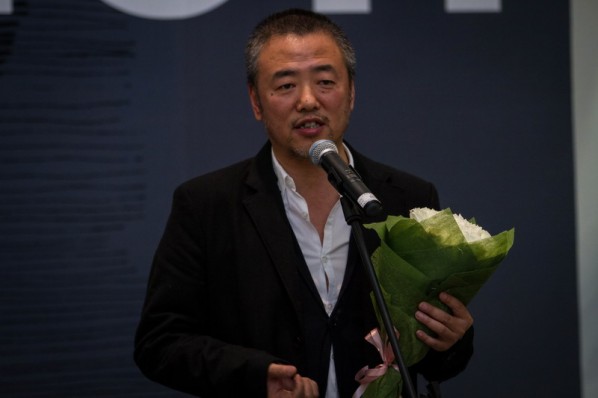 Time: 10:00 am, on April 15, 2013
Location: CAFA Art Museum
Journalist: Wang Haochen Transcripts: Wang Haochen
Wang: The following question is quite a technical one. Your Chinese character is an important element in your graphic design, which is quite difficult for students to utilize. Could you tell us how to solve this problem?
Han: In fact, it isn't to say that English is easier than Chinese to use, only because that the best, successful, favorite design is in English Characters, too many cases need to be learned. There are few Chinese characters, except for the mimicry of Japanese design, which are studied by many Chinese students, which is a step towards another level of the process. Resulting in all the designs being in English, in fact, some designers don't learn any English, so it's just a beautiful game of empty aesthetic, superfluous design without any value. In fact, it's an unavoidable topic for the coming years. It's a long way to go for the establishment of our language. Today, when we use Chinese characters or oriental things in our work, it would become a feeling of Japanese style, a visual system which was formed four or five years ago. If Chinese designers hope to create a thing of individual character, it should have a down-to-earth integration of advanced cultures, to find out whether it could be established, instead of a slogan.
Wang: It's an obvious trend that there are fewer and fewer fine creative ideas, instead of the simple pursuit of formal beauty and the prominent software or printing technology. What is the cause?
Han: I think that we are in a different social development stage between Chinese artists and the West. From Bauhaus to modern design today, Western society has experienced the most prosperous period of industrial revolution in the 1970s and 1980s, which actually focused on creative ideas, where we could see the traces and shadow of creativity with current designers. When it goes to the extreme, people are numb, surprised by nothing. Any good idea would be immediately diluted by society. For example, when you have a creative sentence, people would quickly imitate it, not stopping until it is rotten. There is no extreme pursuit today, instead of simple color and words, for stimulation instead of being classical. There is a different situation in China, designers should initially break away from the traditional habit of accepting information. They have never experienced the era of the outbreak of various creative spirits in the West, the whole of the advertising, and media in China, selling and offering for sale without any wisdom, or impractical things, which don't concern the general public.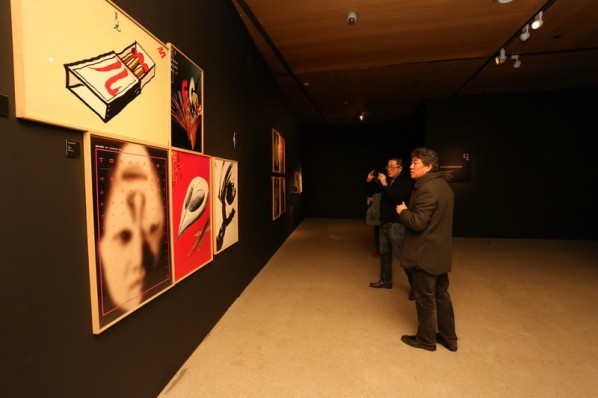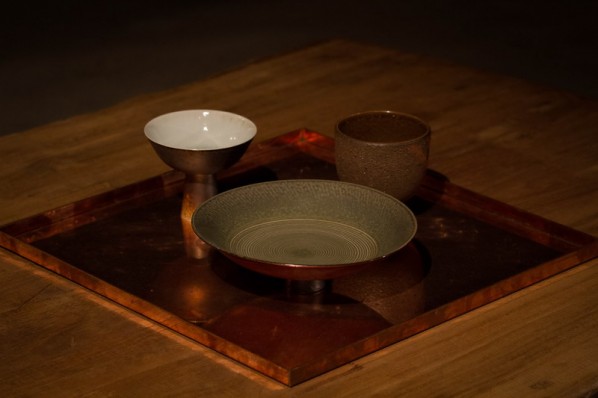 Wang: Do Chinese designers escape from this job? Or keep silent about major charges while admitting minor ones?
Han: It is because the industry has not been taken seriously until now. Without any pursuit of the value, people work and aim for short-term, utilitarian goals, making the industry very vulgar. Seeing the designs from Japan and the West of the 1970s and 1980s that were worshiped, we could still feel the power, the people in the field remained with respect and ideals in design. It is the professional and ideal that makes the industry noble, rather than the relationship, rights, or some other factors that dominate the industry.
Wang: Is it necessary to keep this state and ideal for a good designer to keep his/ her competitive?
Han: All Chinese society is very utilitarian, all industries loosen the bottom lines, then design reduces in function to make a person great. Designers should give society a higher contribution, rather than simply completing the task.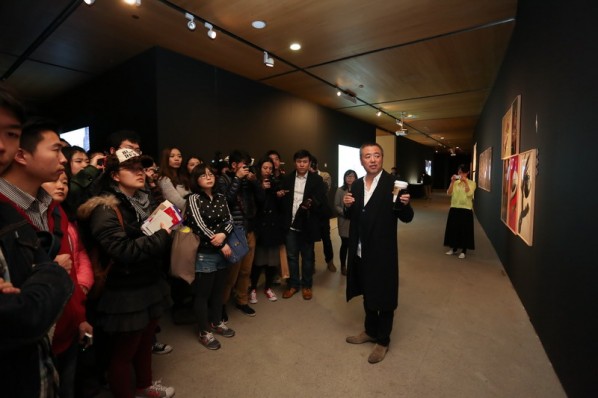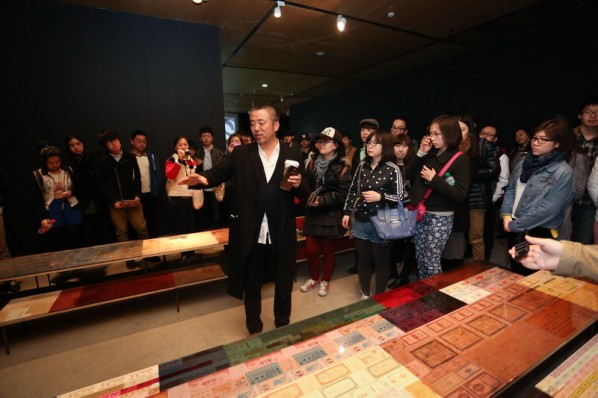 Wang: It's another trend that a lot of visual communication designers begin to engage in spatial design, intervene in the transformation of the building or landscape. Is this a trend of graphic design? Or the power of the market is too strong?
Han: I also engage in spatial design, I think the biggest reason is that the market demands graphic art? After a lot of architecture has been built, it inquires a lot into spatial designs, which are not completed by the present qualified design team. This is the reason that foreign design companies are hot in China. There are too few qualified interior designers and architects to meet the needs of the market that graphic designers and other designers participate in.
Wang: Finally would you give some advice to the design students?
Han: Firstly the professional requirements of the personal aesthetic standard and artistic accomplishment, including a basic training. Compared with the demand for a high level in painting foundation in China, foreign art schools focus on the training of professional skill. A Chinese student is good at plastic and knowledge of color, missing professional skills, including creative skills. Different from artists, who paint only when they have ideas, designers work when they are ordered, immediately implementing the design, no matter how familiar it is to them, at a certain time. Secondly, it's the training of creative skills which is actually absent in the entire design training of Chinese design schools, which allows a design student that is not qualified to his/ her job, reducing the height of the works and the income.
Translated by Chen Peihua and edited by Sue/CAFA ART INFO
Related posts: