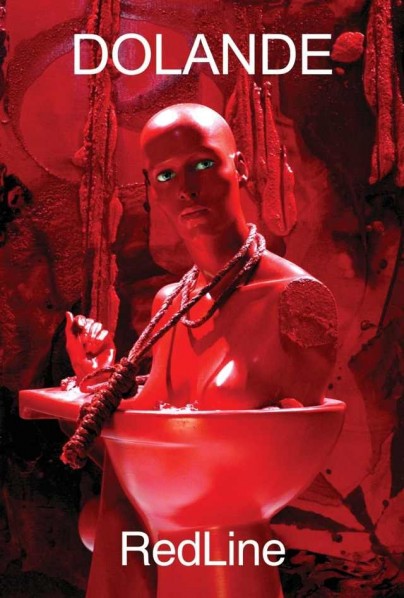 The Shanghai Duolun Museum of Modern Art is proud to present the solo exhibition of famous French painter Jean Dolande. Entitled "Red Line", it will be on view from March 23 through April 1. With 84 representative paintings by Jean Dolande, it presents an overview over the work by this important artist.
Jean Dolande was first an actor, using the word and gesture to express his emotion. Then, he wanted to re-create emotional paths, so he finally transpose emotions no more on the white cinema screen but on the white canvas. He works with mineral and vegetable powders. According to the emotional scale within which he decides to work through letting go he tries to reach emotional purity. "The human being is emotion, and the artist must transcend one's emotions. The emotion is pure, ultimate and vibrant and enables us to approach some truth, it projects us beyond ourself: it embellishes all those who are touched by its grace." The nature, the desert, the sea, the sky, the world are source of inspiration and freedom for Jean Dolande.
Jean Dolande, such as a transcendental alchemist, expresses his faith in Beauty, Emotion and Love. The Red Path where Jean Dolande depicts a scene showing twelve realities. And he illustrated by this red "rest room of thought" from which these themes come out. Man, through his modern techniques associated to this very fit of consciousness, can resolve worldly disequilibria, which he generated with his short-term actions and his lack of vision. He is the artist absorbing realities and senses our future.
The exhibition at the Shanghai Duolun Museum will last 10 days. These works, which will be shown at the exhibition, are an epitome of our daily life. This is the way that he presents the daily life. Through this event we wish to call upon each one of us. We believe you will know more about this artist and his study of emotion.
Jean Dolande is famous in France for having infiltrated both the Louvre and the Musée d'Orsay in Paris and having clandestinely hung one of his own work amongst the greatest names of history – a living painter amidst the dead artists of the past. After all his emotion has been expressed by language, expression and gestures and lingered in his memory, now he paints it out and leave it in other people's memory. This exhibition will be the best opportunity to wander in the "Utopia" world by the artist.
About the exhibition
Dates: March23 through April 1, 2013
Venue: Shanghai Duolun Museum of Modern Art
Opening and Performance: Saturday March 23, at 3:30pm
Closure and Performance: Sunday March 31, at 3:00pm
Address: 27 Duolun Road, near North Sichuan Road, Shanghai 200081 China
Tel: +86 21 6587 2530/+86 21 6587 5996
Opening Hours: Tuesday to Sunday 10am -5 pm
Courtesy of the artist and Shanghai Duolun Museum of Modern Art, for further information please visit www.jeandolande.com or www.duolunmoma.org.
Related posts: