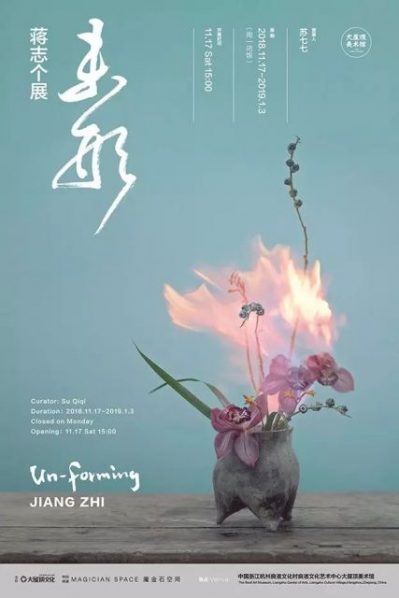 In Jiang Zhi's solo exhibition "un-forming", visitors will see twelve works. From the adventures of "mumu" to "in the wind", all of this is a summary given by Jiang Zhi, based on his visual perception and his way of imaging this real world. At the same time, the journey is far from over: the old face is like a new face, and the future coincides with the ruins. Jiang Zhi quoted a famous saying: "The world is yours and ours…", but please believe that we and you are not separated from each other, we live with the world.
Jiang Zhi tries to maintain his clear perception and makes the work with a simple and light style. Jiang Zhi's work always has a sense of reality. When he faced the emptiness of history, he did not treat history with the same emptiness. Respecting for life and showing poetry in everyday life, he does not evade the symbol, and he does not evade lyric expression. But in the final, in the expression of the context and situation, he prefers a kind of art form that resonates with the heart. The works in this exhibition include paintings, photography, video and installations. Through different media the characteristics of time and space of works are presented .At the same time, it also explored the art media and artistic language.
Between perception and creation, Jiang Zhi explores an image of "un-forming": before meaning is determined, or between meaning transformations. This unstable and uncertain "un-forming" – is an infinite form. It is both a noun but also a verb.
About the exhibition
Dates: Nov 17, 2018 – Jan 3, 2019
Opening: Nov 17, 2018, 15:00
Venue: The Roof Culture
Courtesy of the artist and The Roof Culture.
Related posts: