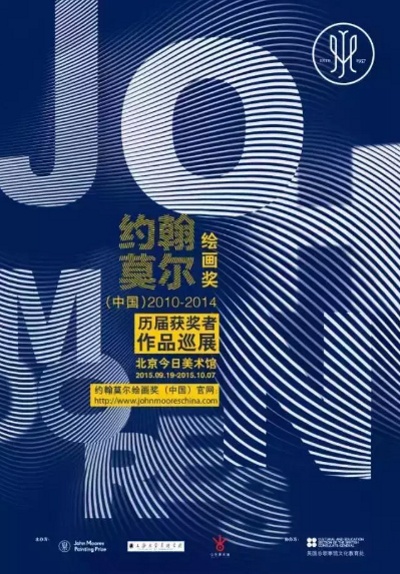 Preface
John Moores Painting Prize (China) is a biennial painting competition that has so far taken place with great success on three occasions (2010, 2012, 2014). It is modelled on the John Moores Painting Competition (UK), which was founded in 1957 and remains the major painting prize in the UK.
The key to the process is that the paintings are judged anonymously by a panel of distinguished artists – the prize is awarded to a painting of the highest quality without knowledge of the artists' institutional background, market value or curriculum vitae: the quality of the painting is the sole criterion.
Each competition has produced five prizewinners – an overall winner and four artists with highly commended paintings – producing 15 prizewinners from the first 3 competitions. This exhibition presents about 5 paintings by each of the 15 winners, to be shown in 4 cities across China: Beijing, Macao, Chongqing, and Shanghai. The exhibition shows that artists do not stay still – that even after great success, they continue to experiment with new subject matter or new techniques, or maybe they try to go deeper into the same approach.
In selecting the paintings for this exhibition, Wang DaWei, Ling Min and I focused on finding the best new work by each prizewinner. We did not attempt to make a selection that would look consistent visually or thematically. This is a genuine historical sample, so you will find here a great diversity of styles – some of which may develop to be the coming trends in Chinese painting, an aspect of this exhibition that you should not miss!
About the exhibition
Opening time: 5:30pm, 20th Sep. , 2015
Duration: 2015.09.20 — 2015.10.18
Location: 4rd floor exhibition hall of building 1, Today Art Museum
Courtesy of Today Art Museum, for further information please visit www.todayartmuseum.com.
Related posts: