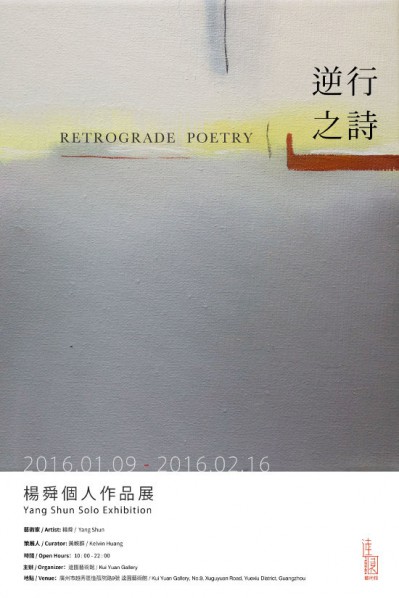 "Retrograde Poetry–Yang Shun Solo Exhibition" will open at Kui Yuan Gallery on January 9 and run through February 16. Many of the artist's most famous works will be displayed in this show.
Yang Shun, born in Guangzhou, has been living in Barcelona, Spain, since 2006. She graduated from the Oil Painting Department of the Guangzhou Academy of Fine Arts and majored in contemporary oil painting. In 2009, she won an Annual Young Artist Award from the Spanish "CAIXA D'ART" Foundation. She has held solo and group exhibitions around the world. What she pursues through her art is a return to the original state of being. She hopes her return to Guangzhou will enable people in her hometown to enjoy her art.
About the exhibition
Date: January 9, 2016 -February 16, 2016
Time: 10:00-22:00
Venue: Kui Yuan Gallery, No.9. Xuguyuan Road,Yuexiu District, Guangzhou
Courtesy of the artist and Kui Yuan Gallery, for further information please visit www.kuiyuangallery.cn.
Related posts: