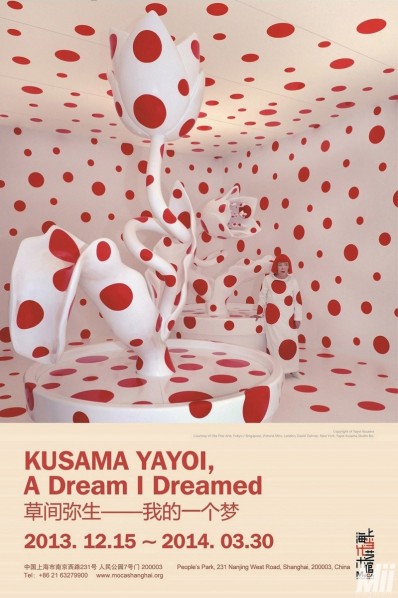 Museum of Contemporary Art, Shanghai (MoCA Shanghai) will be bringing the tour exhibition 'A Dream I Dreamed ' from the 'Contemporary Art Queen ' Kusama Yayoi to Shanghai at the end of 2013, for its first large scale public appearance in China.
The exhibition will include the most representative pieces of Kusama Yayoi as well as her work in recent years, including paintings, sculptures, installations, and documentary film footage, as an effort to take a closer look at her art career and show the exuberant creativity of Kusama Yayoi to the audience. It will feature over 100 pieces, bringing together her works previously shown at the Tate Modern, Centre Pompidou and the Whitney Museum. Highlights of the upcoming exhibition include huge red balloons with white polka dots entitled "Dots Obsession" (2013), several "infinity mirror rooms", the 1,500 stainless steel sphere work "Narcissus Garden" (2013), dotted tentacles entitled "The moment of Regeneration" (2004), the signature yellow-and-black "Great Gigantic Pumpkin" (2013), and the video "Manhattan Suicide Addict" (2010), which takes its name from Kusama's 1978 novel.
Born in Nagano in 1929, Kusama rose to prominence in New York in the 1960s. She returned to Japan in 1973, moving into the Seiwa Hospital for the Mentally Ill, where she continues to live. Now in her '80s, Kusama is the world's highest paid living female artist, and is still creating new works. With her international reputation, the Japanese artist Kusama Yayoi's pieces have been collected and treasured in more than 100 museums and art institutions all over the world.
The show is curated by Kim Sun Hee, who also collaborated with MoCA Shanghai in a 2012 group show of works by Japanese, Korean and Chinese artists entitled "Nostalgia: East Asia Contemporary Art Exhibition."
"A Dream I Dreamed" will open at the Museum of Contemporary Art Shanghai on December 15 and continues through to March 30, 2014.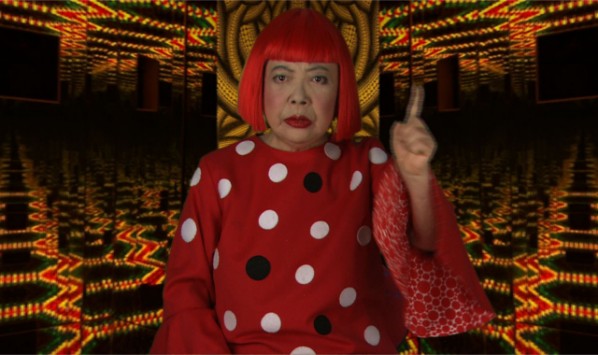 About the exhibition
Duration: 2013.12.15-2014.03.30
Location: MOCA shanghai
Curator: Kim Sunhee
Artist: Kusama Yayoi
Courtesy of the artist and Museum of Contemporary Art, for further information please visit www.mocashanghai.org.
Related posts: