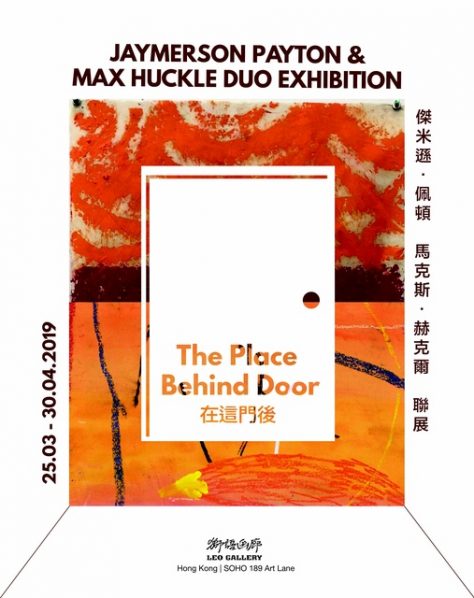 Leo Gallery Hong Kong presents "The Place Behind Door", a duo exhibition featuring Jaymerson Payton and Max Huckle.
The exhibition brings together a selection of artworks presenting an abstract perspective towards society and life experiences. Many of the works are daily-life inspired pieces that explore unconventional painting techniques, shapes and colors are driving forces.
Jaymerson created series of works aimed to amplify the ongoing conversation of his search for understanding within the human experience, each work is in sync with one another. The ever changing expectations for life and what follows is always a center point for the works he creates.
"We become who we are from the choices we have made. The human life span is one of, if not, the most interesting examples of life that exists on our planet due to its ability to vary between each individual. As we travel through life we attempt to create situations that coincide with our idea of a "good life" but there is no concrete definition to what that actually means. The only hope we have is from the faith we focus on the decisions we make. Carefully concocting a remedy for hardships with the belief that one day we will reach our full potential. In this body of work, I have attempted to translate my life experiences through a plethora of paintings, drawings, and sculptures to visually convey my reality and the ideals I have come to question along this path."
– Jaymerson Payton
In the past what attracted people to the art world was how unstructured it was. Now it is highly academic. Max Huckle raises questions in this direction with a perceptual style and instinct. This contemporary engagement is a strive for liberty.
Max is looking for that one line that will stop the world. The way he works is the same way you look at his paintings. It is hasty, powerful and overwhelming. But then there is that line, that stroke, that gesture which stops the time. Assembling and dissembling by adding more pieces together or magnifying smaller sections, he plays with dimensions and patterns. Repetition, repetition, then it breaks.
– Excerpt from the article written by Nicolina Eklund, Artist and Writer, November 2018
"I draw everyday, and I draw everyday since a long time. That instantly leads to a big archive in my mind of lines, patterns, shades, shapes, of all the things you can do with a pen, or a brush or a charcoal or whatever you use. It's not unplanned, it's not planned, it's both. Every line I do on the canvas I already did earlier, so I can always stick to a line I did before someday."
– Max Huckle
About the exhibition
Dates: 25 MARCH – 30 APRIL 2019
Venue: Leo Gallery Hong Kong
Courtesy of the artists and Leo Gallery Hong Kong, for further information please visit www.leogallery.com.cn.
Related posts: