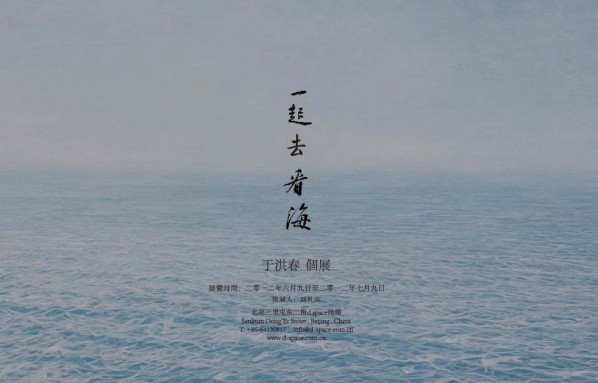 Perface by Liu Libin(Curator)
Like Da Chun (the artist), I've always been walking at the seaside, every season and every year, I went there to taste her smell, listen to her voice, and quietly appreciate her beauty.
Maybe, when you do it once, you will fall in love with it forever.
People usually find their very existence, throughout never-ending exploration "to be real", or "to be unreal", Let's go to the sea echoes the latter one.
Let's go to the sea, to feel its grand, elegant, eternal, ever-changing, subtle, and wild movement.
The viewers stand out as floating clouds at that very moment, suddenly they realize that losing weight, is something wonderful to experience.
People experience their very existence, through the never-ending testimony to "be real", or to "be unreal", paint the sea caters to the former one.
When artists depict and represent the sea on canvas, he would suddenly turn out to be the floating clouds, as the sea on canvas is still the sea as always in the front of us.
Therefore, the colors in Da Chun's painting are detached from the real color of the sea, rather, it's closer to the artist's complex inner world: he roars at the sea, and his voice rises to the upper sky, loud and sonorous, this is his last struggle against being swallowed.
The screaming voice wakes up our consciousness, the painting colors shake up our ground.
Let's go to the sea!
About the Exhibition
Dates: 9 Jun – 9 Jul 2012
Location: d-space
Address: Sanlitun Dong Er Street, Beijing, China
T: +86-64130817
E-mail: info@d-space.com.cn
Courtesy of the artist and d-space, for further information please visit www.d-space.com.cn.
Related posts: