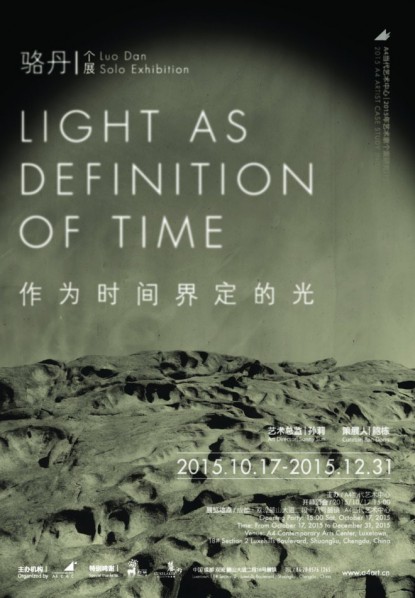 Luo Dan, was born in 1968 in Chongqing. She graduated from Sichuan Fine Art Institute in 1992. She started a career as a photo journalist from 1997 to 2005 and she has worked as a free photographer since 2006, completed series of projects "China route 318" (2006), "North, South"(2008), "Simple Song"(2010-2012). "What Time to Leave" (2014-2015), Now she lives in Chengdu, Sichuan China.
Part of her awards: 2013, "Simple Song", The 7th Award of Art China for Photo Artist of the Year 2012. Beijing; 2011, "Simple Song", Top20-2011 China Contemporary Photo Exhibition, Zhejiang Museum of Art, Hangzhou, China; "Simple Song", Award of Most Avant-garde Photographer, Dali International Photography Exhibition, Dali, China; "Simple Song" , Hou Dengke Documentary Photograph Award, Beijing, 2011; "Simple Song", Recipient of Tierney Fellowship, The Three Shadows Photography Art Centre, Beijing. Collections: San Francisco Museum of Modern Art, USA; Tierney Fellowship, New York, USA; Société Générale, Paris, France.
About the curator
Bao Dong (b. 1979) is an art critic and independent curator based in Beijing. He graduated from the Sichuan Fine Arts Academy in 2006 with an M.A. in Art History and has curated exhibitions for a wide range of art organizations since 2005. In contributing essays to the artistic dialogue and other forms of involvement, Bao has established himself as a leading curator and critic of work by the "new generation." His articles have been widely published in many publications He was awarded Asian Cultural Council (ACC) fellowship grant in 2014, and became a nominee of Independent Curators International's 2014 Independent Vision Curatorial Award.
About the exhibition
Art Director: Sunny Sun
Curator: Bao Dong
Artist: Luo Dan
Organized by: A4 Contemporary Arts Center
Opening Party: 15:00 Sat. October 17, 2015
Time: From October 17, 2015 to December 31, 2015
Venue: A4 Contemporary Arts Center, Luxetown, 18# Section 2 Luxehills Boulevard, Shuangliu, Chengdu, China
Tel: 028-85761265
Courtesy of the artist and A4 Contemporary Arts Center, for further information please visit www.a4art.cn.
Related posts: