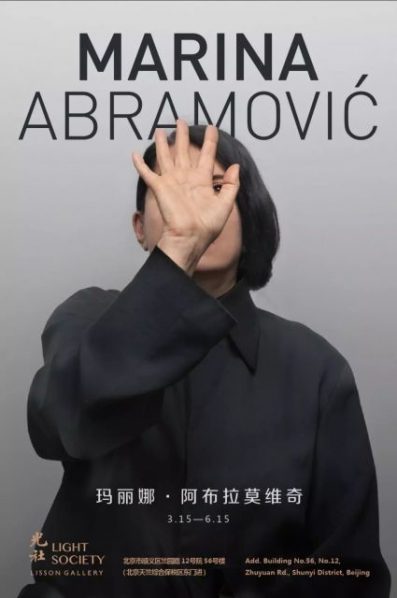 Light Society will present an exhibition by Marina Abramović. Comprised of new and critical past works — many of which have never before been exhibited in China — spanning her 40-year career in the mediums of video, photographs, and sculpture.
Since the beginning of her career in Belgrade during the early 1970s, Marina Abramović has pioneered performance as a visual art form. The body always has been both her subject and medium. Exploring her physical and mental limits in works that ritualize the simple actions of everyday life, she has withstood pain, exhaustion, and danger in her quest for emotional and spiritual transformation.
Thanks to Lisson Gallery and Marina Abramović for their generous support and engagement. The exhibition will be open until June 15th, 2019.
About the exhibition
Dates: Mar 15, 2019 – Jun 15, 2019
Venue: Light Society
Courtesy of the artist, Lisson Gallery and Light Society, for further information please visit www.light-society.com.
Related posts: