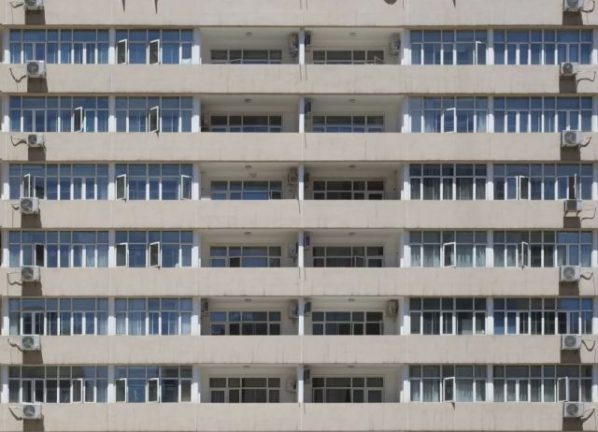 The DRC No.12 art space will present its latest solo project Balcony by artist Liu Zhan on the afternoon of June 9 (Saturday). Here, the artist once again faces an artistic space with a specific historical context following the site-specific art project The Mysteries of Animal Reproduction realised in the office area of Magician Space, Beijing in November 2017.
As a semi-open space, connecting the inside and outside of an apartment, the balcony functions differently from a private space in our everyday life. During a period in the 20th century, this tiny space between the private and the public, found itself mired in a profound paradoxical situation. For this project, Liu Zhan transforms the balcony of The DRC No.12 art space into an acoustic field, receiving signals and collecting voices from afar, in an effort to re-evoke the sense of absurdity ensconced in history. In other words, Balcony is at once a physical space and a metaphor of an era.
Liu Zhan, born in Luoyang, Henan Province in 1976, graduated from the Sculpture Department of the Central Academy of Fine Arts in 2002. In the same year, he founded the UNMASK art group. Liu Zhan has widely exhibited his work in China and abroad, including solo exhibitions in Beijing, Seoul, Taipei, Hong Kong, among others. Liu Zhan began his independent practice in 2014. Liu Zhan: The Mysteries to Animal Reproduction, Magician Space, Beijing in 2017 and currently lives and works in Beijing.
About the exhibition
Dates: Jun 9, 2018 – Sep 9, 2018
Venue: DRC No.12
Courtesy of the artist and DRC No.12.
Related posts: