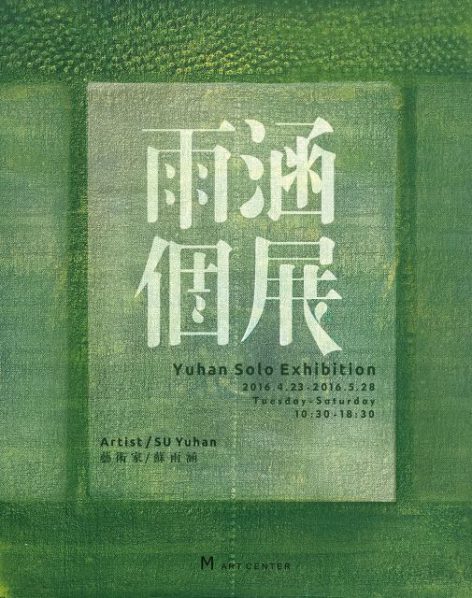 When talking about an artist and his or her work, it is really uncommon to apply words like lively, petite, clever, sensitive, quite and bright at the same time. But that is what Yuhan looks like, as overwhelming as the warm spring sunshine.
For quite a long time, she has been described as a genius. When she was a girl who had never used oil paint, she changed her major from design to oil painting, and decided to apply for the Oil Painting Department of Guangzhou Academy of Fine Arts. She did very well in the national entrance exam by winning the top of the colour part, and the second of the sketch part. Then she worked so hard that she gave a full play of her talent during her college. From then on, collectors have started to pay attentions to this young artist. Her works have been shown at CIGE "Exhibition of Asian Young Artists" in 2010, and a solo exhibition for small size paintings were held at Schiller Gallery in Germany. Everything went well at that time.
However, when her career just started, she chose to follow the passion of love and go back to family life. And the birth of her daughter also has endowed her with great motherhood. Rather than continue her career in art, she decided to spend all her time raising the kid. Instead, her daughter has become her best piece of art. But apart from that, in the limited time and space, she still tries to paint her emotions and thoughts, joy and sorrow.
Today, Yuhan is no longer that proud young girl. Picking up the brushes again, she returns with works that are polished and refined and she would accept everything with a smile. She is Yuhan. It is our pleasure to invite you to witness her come-back.
On Yuhan's work, MA Lu, dean of Plastic Art School, CAFA writes: her abstract paintings are mirrors of her mind. Without any deliberate design and not following others' steps, these art pieces are clever and clear, gentle and relaxed in shape, thin and transparent as gauze. The paint flows slowly and gracefully, while the stroke falls precisely and delicately. They are easy but not flippant. Abstract painting does not imitate but reveal the way of seeing. Although everyone has his or her own version, Yuhan's understanding is very tolerant, subjective and natural. The "natural" here means she not only paints naturally, but also echoes the rule of the nature world.
Apr, 2016
About the exhibition
Date: April 23 – May 28, 2016
Venue: M Art Center
Courtesy of the artist and M Art Center, edited by Sue/CAFA ART INFO, for further information please visit www.m-artcenter.com.
Related posts: