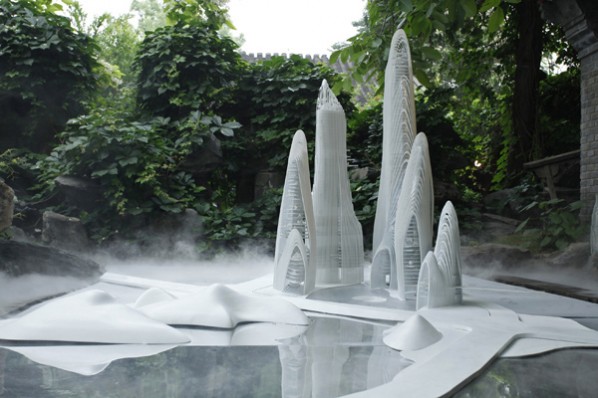 On June 7, 2013, Ma Yansong's "Shanshui City" exhibition opened at Beijing Wu Hao, the garden of a Qing Dynasty courtyard. Nearly twenty architectural artworks scattered in the ancient courtyard, among rocks, screen walls, bamboo groves, pools of water and beneath the sky, the scale of each piece varies and collectively they form a futuristic utopian urban landscape. The pieces on display range from a fish tank to the conceptual model of the "Shanshui City" which represents a proposal of hundreds of thousands of square meters in size. It's extraordinarily significant for Ma Yansong to hold an exhibition at the junction point of his architectural career in the first decade. At the same time, Ma Yansong is about to publish his new book, "Shanshui City", the little booklet, the young Chinese architect's declaration of the ideal of human settlement in the future.
The exhibition ended on June 10, 2013, and the first 500 copies of Shanshui City was sold at the exhibition.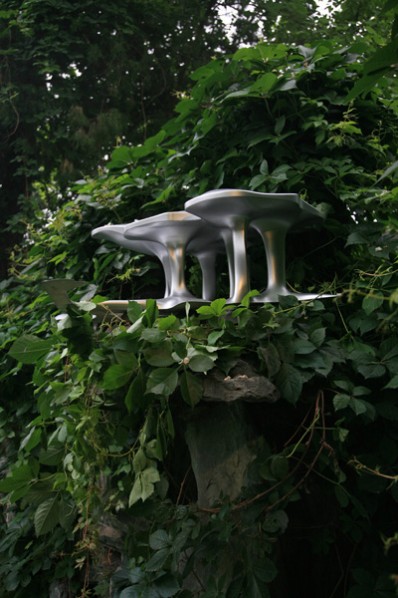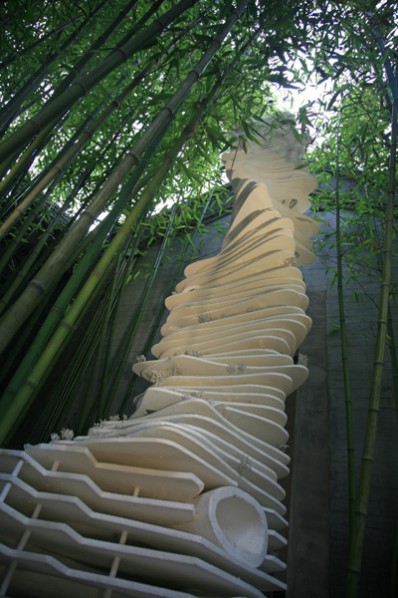 About "Shanshui City" project
Located in Guiyang, "Shanshui City" is a new project for MAD Architects. The design concept comes from the theory of traditional Chinese landscape. When the ancient built a capital, they would observe land and water resources, selecting advantageous natural terrain as the city's natural defences. Since the reform and opening up started in the 1980s, Chinese urban construction made great achievements, but a series of problems are also brought by the rapid expansion of the number and area of the cities, such as the destruction of historic buildings and the natural ecological deterioration.
The concept of Shanshui City dated back to the worship and longing for landscape by Chinese ancients, in the 500 BC (Spring and Autumn Period), Wu Zixu said that it was necessary to examine the situation of land and water ripples, when choosing a place, choosing a terrain for defence, while an emperor builds a capital.
Combination of urban design and natural environment, Shanshui city is a unique concept of Chinese architectural planning, containing the meaning of sustainable urban development. A close integration of architecture, landscape and urbanization is a traditional Chinese urban design ideal and methodology.
Chinese people's natural spirit reflects their appreciation of nature, rather than a romantic ideal or anthropomorphic worship, it is a symbolism that is the abstract from reality, is the perception of nature and site characterization.
About the exhibition
Duration: June 7th – June 10th, 14:00 – 20:00 pm
Venue: WUHAO No. 35, Mao'er Hutong, Dongcheng District, Beijing
Image Courtesy Ma Yansong
Translated by Sophia and edited by Sue/CAFA ART INFO
Related posts: