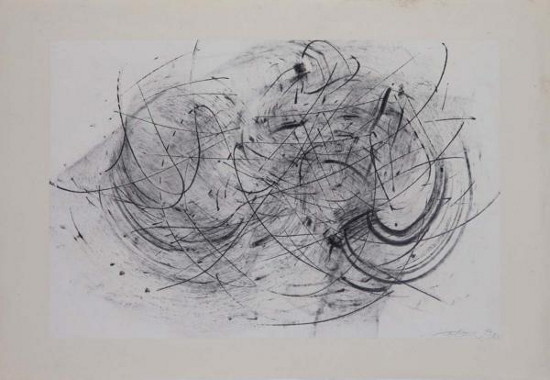 As one of the founding members of the first non-conformist artist group "The Stars" of 1979 and pioneer of the 798 art district in Beijing, artist Huang Rui is a highly regarded, pivotal figure of Chinese Avant-garde. Since the 1970s, his conceptual artwork has covered many areas and has been hard to fit into any one category. From social mockery, satire of reality, to pure abstraction, his paintings carry many layers of meanings and evoke different responses from different people.
MD Gallery is proud to present Huang Rui's recent series of experimental works, which focus on the lyrical resonance between words and colors, the long conversation between poetry and visual experience. Through his "Language Color" series and other installations, Huang Rui achieves a perfect coexistence between words and colors.
Huang Rui's works have been shown extensively in China and abroad, from the National Convention Center in Beijing to Chinese Contemporary in New York. The Shanghai Magda Danysz Gallery is pleased to dedicate a first major solo exhibition to this historical artist.
About the exhibition
Duration: 29 Mar – 10 May 2014 11:00-18:00 (Tue-Sun)
Venue: Magda Danysz Gallery Shanghai
Opening: 29 Mar 2014 Sat 16:00-20:00
Tel: 021-55139599
Add: 188 Linqing Road (near YangShupu Road), Shanghai
Courtesy of the artist and Magda Danysz Gallery, for further information please visit www.magda-gallery.com.
Related posts: