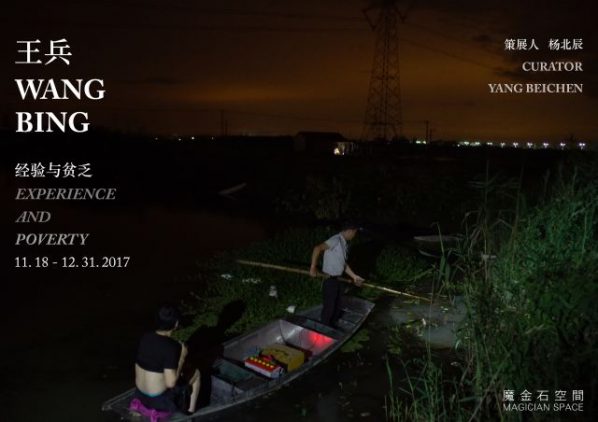 Magician Space is proud to announce the first solo exhibition of acclaimed filmmaker Wang Bing in China. Widely recognised as one of the foremost figures working as documentary maker, film director and visual artist, Wang Bing has produced a vast body of work that continues to examine the complex reality and history of China. He explores human nature as it exists on the fringes of society, seeking different methods of image-making in order to construct a solemn and direct experience of events that bridge the past to the present. Wang Bing has received various awards by major international film festivals and has been honoured with retrospectives in museums and biennials, including participation in Documenta 14 in Athens, Greece and Kassel, Germany. In 2017, he was the recipient of the 2017 EYE Art & Film Prize, and his work Mrs Fang won the Golden Leopard Award at the 70th Locarno Festival, Switzerland. The exhibition will feature predominately a selection of recent work curated by film researcher and art critic Dr Yang Beichen.
About the exhibition
Dates: Nov 18, 2017 – Dec 31, 2017
Venue: Magician Space
Courtesy of the artist and Magician Space, for further information please visit www.magician-space.com.
Related posts: