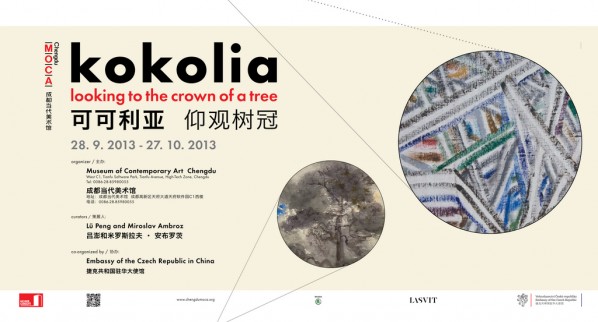 Two exhibitions of Vladimir Kokolia, one of the most important and interesting contemporary painters form Czech republic, will take place in Beijing (Czech Embassy) and in Chengdu (MOCA). The exhibition at the Embassy in Being will be opened on Sept. 21st. Curated by Lv Peng and Miroslav Ambroz, the exhibition at Museum of Contemporary Art, Chengdu will be unveiled on September 28, at 16:00.
Kokolia's artistic activities are very extensive. He is not only internationally renowed painter, printmaker and draftsman, but also a professor of the Academy of Fine Arts, a regular blogger, poet and writer. In 1990's he was a singer a group "E", one of the most appreciated Czech alternative and underground bands of its time.
He received his MFA degree from the Academy of Fine Art in Prague in 1981. Shorty after that Kokolia was recognized as a cult drawer, with hundreds of sarcastic drawings. During 1990s, he received international attention with his paintings which integrate representational motives with patterns, and physical gesture with meditation. In 1990, Kokolia became the first winner of the prestigious Jindřich Chalupecký Prize, and, consequently, he stayed for six months as artist in residence at the Headlands Center for the Arts in San Francisco. Kokolia has been the subject of more then 90 solo exhibitions, and his work was included in about 360 group shows. In 1992, he was the only Czech artist participating in the Documenta IX in Kasel, Germany. Kokolia's work has been collected by many international galleries and collectors. Since 1992 Kokolia has been the head of the experimental printmaking department at the Academy of Fine Arts in Prague. Besides painting and drawing he is also a qualified instructor of the traditional Chen family taijiquan.
Kokolia's resist any simple description. His paintings explore the limits of our perception of reality finding wonderment in everyday life.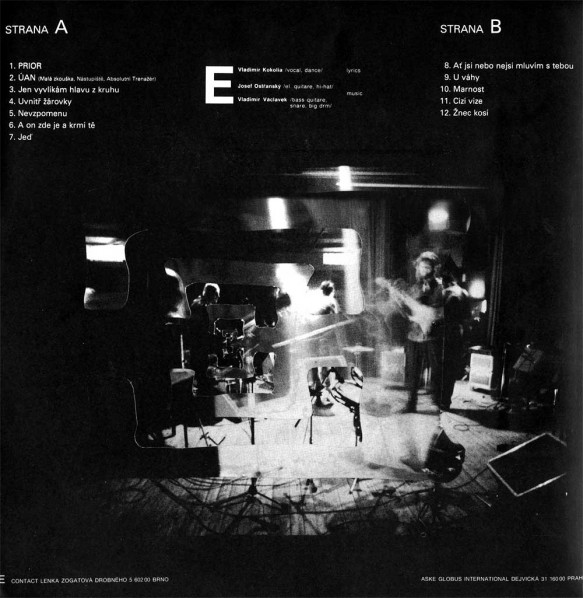 "Visual Penetration"
Opening: September 21th, 2013, at 16:00
Venue: Embassy of the Czech Republic in China
Address: 2 Ritan Lu, Jianguomenwai, 1000600 Beijing
Tel: 0086-10-85329511
E-mail: invitation.czech.bj@gmail.com
Kokolia: Looking to the Crown of a Tree
Curators: Lv Peng and Miroslav Ambroz
Opening: September 28th, 2013, at 16:00
Duration: September 28 to October 27, 2013
Venue: Museum of Contemporary Art, Chengdu
Address: West C1. Tianfu Software Park, Taifu Avenue. High-Tech Zone, Chengdu
Tel: 0086-28-85980055
Courtesy of the artist and Miroslav Ambroz.
Related posts: