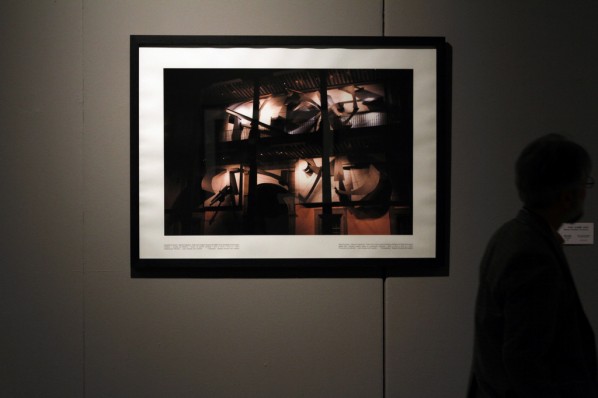 The Embassy of Mexico is pleased to announce the presence in Beijing of the Mexican artist Manuel Felguérez, a well-known painter and sculptor from Zacatecas, who opened his exhibition "Manuel Felguérez: Recent Works" at the Museum of the Central Academy of Fine Arts, CAFA Art Museum, on Thursday 22nd March at 5:00pm. This exhibition is part of the celebrations of the 40th Anniversary of the Establishment of Diplomatic Relationships between China and Mexico and is greatly supported by the Ministry of Culture of China.
Manuel Felguérez is a major artist in Mexico. As a member of the "Rupture Generation", Master Felguérez has always stood for the universal flow of shapes and ideas with a cosmopolitan vision. A versatile artist, Master Felguérez works with various media including paintings, sculptures, bass and high relief and graphic works. His creative personality can be seen through his rigours research and experimentation. Thirty four recent works including paintings, sculptures and graphic works by Master Felguérez are presented as proof of the maturity and significance of his artistic work and offers the Chinese audiences a great opportunity to discover one of the finest Mexican abstract artists.
Courtesy of Manuel Felguérez and CAFA Art Museum
Photo by Hu Zhiheng/CAFA ART INFO
The exhibition was opened by the artist and Ms. Zhao Shaohua, Vice Minister of Culture of China and Mr. Jorge Guajardo, Mexican Ambassador. "Manuel Felguérez: Recent Works" has been curated by Dr. Wang Chunchen, Head of Department of Curatorial Research at CAFA Art Museum and can be visited from 23rd March to 19th April 2012, Tuesday to Sunday, 9:30 to 5:30 pm. Free entrance.
For more information, please contact the Embassy of Mexico in China to prensa@embmx.cn.
Related posts: