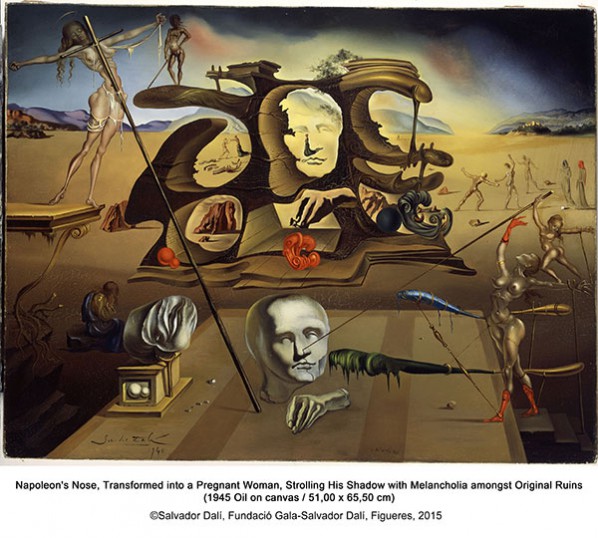 Media – Dalí, co-curated by the K11 Art Foundation (KAF) and the Gala-Salvador Dalí Foundation, features selective works from the archives in Figueres, Spain. The exhibition includes over 200 media works, which explore Dalí's relationship with the media throughout his life and his work; including channels such as films, magazines and newspapers. Not only did Dalí write articles, but he also designed covers and advertisements, and illustrated both his own and other author's writings. The works demonstrate how he used the press both as a medium and as a source of inspiration.
Providing a survey of Dalí's oeuvre, the exhibition includes a selection of works, including 14 masterpieces. Featured pieces are two of Dalí's most important works – Napoleon's nose, transformed into a pregnant woman, strolling his shadow with melancholia amongst original ruins, 1945 and Dematerialization Near the Nose of Nero, 1947 – a fine example of Dalí's "nuclear mystical" period. Finally, the tools behind Dalí's creations are on show, from his artist palette to magnifying glasses, each item once used by the artist, allowing the viewer to get a step closer to the maker.
The first accompanying show, Shanghai Gesture will include three of China's most mature and wide-ranging contemporary painters; Wang Xingwei, Zhou Tiehai, and Zhang Enli. Internationally shown and critically acclaimed, the artists have been invited to draw on their intimate connections to Shanghai to create a surreal world of their own imagination. The exhibition takes its name from the 1941 American film noir movie, directed by Josef von Sternberg.
Surrealism was an important movement in western art and thinking. It significantly influenced Chinese art during the '85 New Wave, an expression coined by the curator and critic Gao Minglu. It defined a nationwide avant-garde movement that emerged in China in this period. The historical influence of surrealism may have faded, but it still remains an important touchstone and source of debate for several generations of Chinese artists.
The second show Our Real, Your Surreal presents a selection of emerging Chinese artists hosting a cross-genre exhibition. The show includes installations by Wang Xin, Zhang Din, video pieces by Lu Yang and Ye Funa and works by painters Geng Yini and Wang Buke. These younger artists work on the edge of the real and surreal, using mediums across paint, photography, performance and new media. The artists will explore the aesthetics of virtual reality and illogical imagery, while capturing dialogues and scenarios from real life that can originate in the surreal. This display will signify a soft revolution in Chinese contemporary art.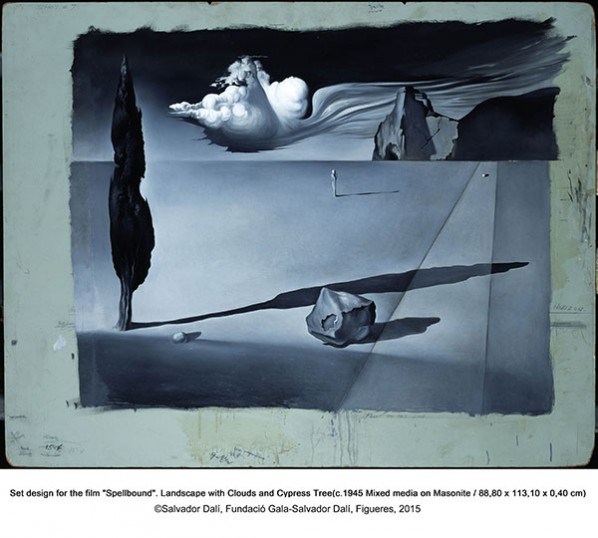 About the exhibition
Date: 05.11.2015 – 15.02.2016
Venue: chi K11 art museum, Shanghai
Courtesy of chi K11 art Museum, for further information please visit www.k11artfoundation.org.
Related posts: