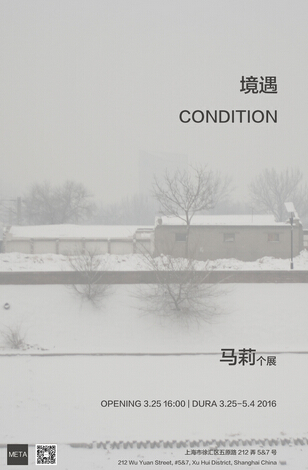 Meta Gallery presents the first solo show by documentary filmmaker Ma Li from March 25th to May 4th. This exhibition will showcase the filmmaker's two important works in recent years, Born in Beijing and Mirror of Emptiness.
In making Born in Beijing, Ma Li dug deep into a village-in-the-city in the southern part of Beijing. She completed a documentary film with an objective perspective and intentionally fragmental narrative. The film was in black-and-white, and was not limited to case studies. During the six years of filming and research, the director also collected a large amount of documents and objects, whose materiality, trace and content are now media on their own. These objects are now re-narrating, or reconstructing an erased reality in their own rights.
In Mirror of Emptiness, Ma Li documented the environment and living condition in high plateau societies, a life with refreshing barley and wheat, whipped by rough and brutal sand and snow storms. The film also faces the simple yet complex, intertwining relationship between religion and spiritual reliance in the highland.
Documentary Film in Exhibition: Should the meeting point of independent film and contemporary art be limited to viewing constraints? Can we go back to the materiality of film, back to a value system the film auteurs constructed, and to experiences of film that go beyond the limitation of our bodily view in about social hierarchy and personal experience, about the exploration of media possibilities? Accompanying the exhibition, a symposium of various topics including "Female Perspective", "Redefining Media" and "Film as Media" will be organized. Meta Gallery has the pleasure to have the six editorial board members of Film Auteurs in house to introduce the publication and exchange ideas with the audience.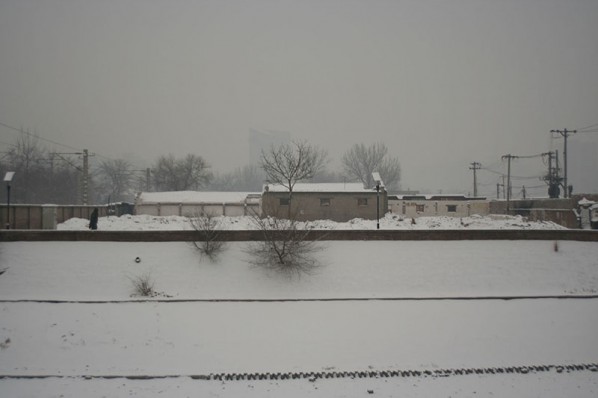 Ma Li: Documentary Filmmaker
Past Exhibitions of Born in Beijing:
Rotterdam International Film Festival: China Focus, 2012
Critic's Award for the FIRST Young Filmmaker's Festival, 2012
Chameleon Award for the first Seoul Digital Film Festival, 2012
Critic's Award, Beijing Independent Film Festival, 2012
Real Character Award, China Independent Film Festival, 2012
Bronze Award, Sunshine Chinese Documentary Award, 2012 (two-hourversion).
Past Exhibitions of Mirror of Emptiness:
Yunnan Multi Culture Visual Festival, 2011
Critic's Award and Best Technical Merit Award, Beijing New Youth Film Festival, 2011
About Film Auteurs
Film Auteurs is a publication on "film production and criticism" founded by a number of Chinese independent filmmakers. All editorial staff work as volunteers, and the publication is a not-for-profit entity. Every issue is published in limited print for interested individuals and organizations to collect.
About Meta Gallery
Founded in 2014, Meta Gallery will only host not-for-profit projects starting from 2016. Meta Gallery will continue its outdoor site-specific experimental series. Focusing its attention primarily on installation and media art, the gallery also sponsors research-based projects and small symposiums on related topics.
About the exhibition
Date: March 25 through to May 4, 2016
Venue: Meta Gallery
Tel: +8621 52401225
Email: metagallery@163.com
Courtesy of the artist and Meta Gallery, for further information please visit http://metagallery.net.
Related posts: