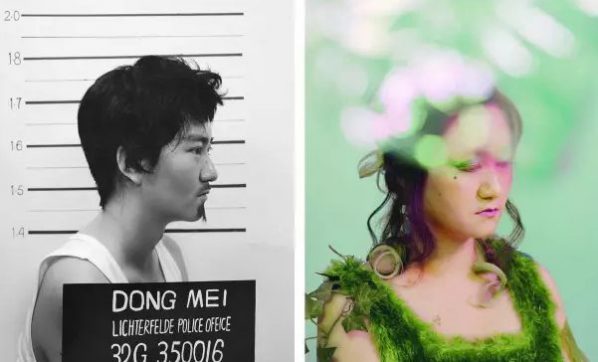 Metro Pictures invites Ye Funa to exhibit works conceived during her current residency with K11 Art Foundation (KAF) at 83 Pitt Street, New York.
Working without a brick-and-mortar space as KAF Online Resident Artist, Ye has organized the One Second Film Festival—an open call video festival for Instagram and Weibo, the Chinese equivalent of the app. An Alternative Cinema at 83 Pitt Street manifests the project as a video installation comprising hundreds of submitted videos displayed across smartphones, tablets and monitors in a deluge of information that reflects the visual welter of our digital age.
Along with the installation, Ye presents a new work titled Flying Dance. Consistingof a 30-minute video and photographs, she performs various female roles basedon characters from popular Chinese television shows in the works.
Ye Funa's photographs, videos, sculptures and installations consider notions of authority and established social hierarchies in relation to idealized representations of daily life from advertising, film and television. Ye draws from a wide range of historical and contemporary cultural references to satirize what she describes as the propagandistic images of life style broadcast by media.
Based in Beijing, Ye has been included in exhibitions throughout North America, Europe and Asia.
About the exhibition
Dates: July 13 – 30, 2017
Venue: Metro Pictures
Address: 83 Pitt Street, New York, NY 10002
Courtesy of the artist and Metro Pictures, for further information please visit www.metropictures.com.
Related posts: