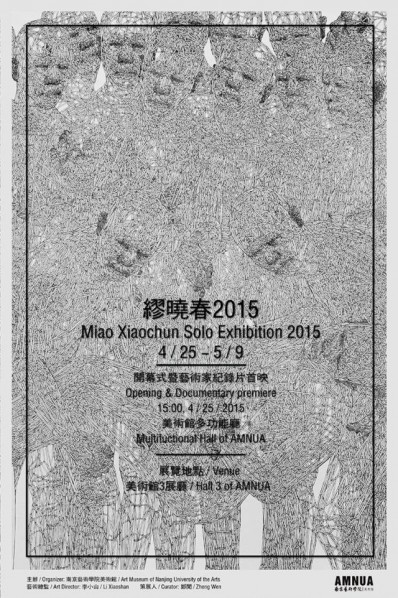 In the domain of China's new media art, Miao Xiaochun is considered one of the most representative and influential artists. His creative explorations on the interface between reality and virtuality started in 1990s. He works in contemporary photography based on the "multiple view points" perspective to pioneer connections between history and the modern world.
Miao Xiaochun successfully uses 3D technology to create upon a 2D image a virtual 3D scene, to transform a still canvas into moving images, concurrently changing the traditional way of viewing paintings and giving a completely new interpretation and significance to a masterpiece of art, especially with the striking use of his idiosyncratic imagination about history and the future. His works add another important example to contemporary negotiations with art history, and open up new potential for art as he experiments with new possibilities, taking a step forward into new potential spheres.
According to the featured space on the third floor of the Art Museum of the Nanjing University of the Arts, Miao Xiaochun is going to present his newest creations with Image Maximum. Also, his large-scale painting combined with computer software and hand drawings.
About the exhibition
Duration: 25 April–9 May
Venue: The Art Museum of Nanjing University of the Arts
Courtesy of the artist and AMNUA, for further information please visit www.nuamuseum.org.
Related posts: