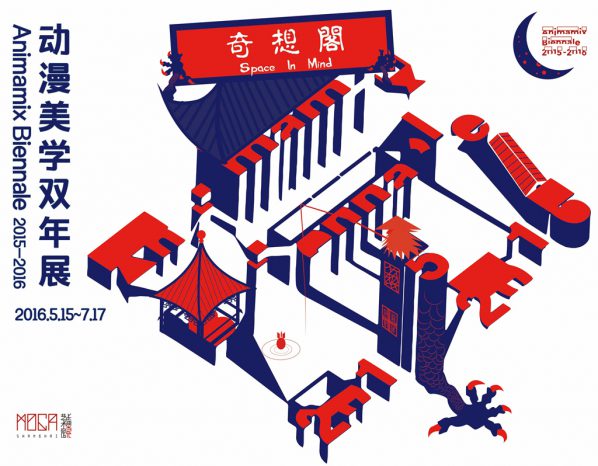 MoCA Shanghai will open the Animamix Biennale exhibition on 14 May 2016. Responding to the idea of Giorgio Agamben's that, "…every authentic poetic project is directed toward knowledge." The exhibition will start with an exploration into the space between the virtual world and reality shaped by animation and comics. Thirteen invited artists from around the globe will deploy diverse creative mediums and technologies, such as animation, painting, sculpture, installation, in their efforts to reconstruct space, time, narration and world view. Breaking through routine occurrences, virtual space shall be created, a world of imagery modeled, and the intangible 'X-dimension' launched.
Exhibition Insights for the Animamix Biennale:
The Animamix Biennale has established a model totally different from all previous ones. Its unique format is characterized by a number of artistic exhibitions being hosted respectively by partner institutions in the same duration and under the central direction of a chief curator. These exhibitions, held either concurrently or successively, have their own coverage and highlights in the concept of Animation + Comics, networking the regional exhibition facilities and building up the momentum and velocity for the joint growth of Animation and Comics.
About the exhibition
Curator: Jeffrey Shaw, Wang Weiwei
Date: May 15, 2016 – July 17, 2016
Opening: May 14, 2016
Venue: Museum of Contemporary Art, Shanghai
Artists: Geng Xue, Ho Sin Tung, Park Junghyun, Bang Lee, Lei Ray, Liang Manqi, Liu Yi, Nai Fen, Pussykrew, Wu Chuan-Lun, Ye Linghan
Courtesy of the artists and Museum of Contemporary Art in Shanghai, for further information please visit www.mocashanghai.org.
Related posts: