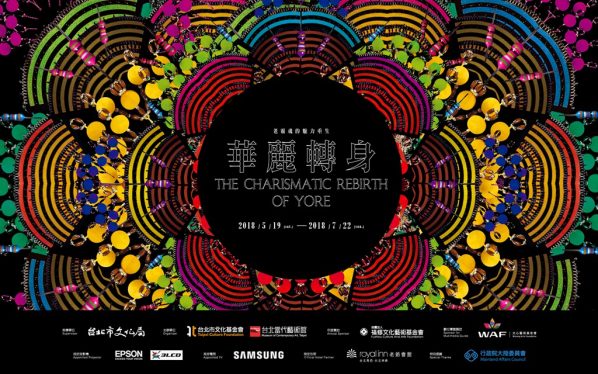 In contemporary art, one of the goals is to break free from previous categorization of art and return to life, the origin of art, and the original state when everything is happening, forming and defying classification and naming; it is an attempt to re-start and re-perceive this world from a new perspective. Between tradition and modernity, craft and design as well as fine art and applied arts, a creator must undergo a struggling process of categorization to shatter the boundary before everything can settle down and usher in new forms of artworks that represent the spirit of a new era. Seeking the guiding wisdom from the days of yore and putting it through a transformative make-over, the results will not only suggest a new beginning and possibilities for the future, but can also be quite remarkable.
Fashion, lifestyle esthetics, traditional skills are used to be considered as craft, however, they brought up a new trend in major art museums in occident recent years. This phenomenon explains the variations of concepts and unlimited possibilities of contemporary art. In this exhibition, artists, designers and craftsmen have incorporated new knowledge and created works characteristic of our time through a process of self-contemplation and handcraft, a process filled with wonders and surprises.
This exhibition features several Hong Kong artists, including Koyo William Cheung, Meiyi Cheung, Tricia Flanagan, Kenny Li and Singchin Lo, who have been conducting a nostalgic folk game. After contemplating on life, they have drawn inspiration from traditional, old objects found in daily life, and found elder craftsmen to learn their skills. These masters have not only become their creative muses but also guided them to think outside the box, re-evaluate themselves, and genuinely perceive the hand-making process and the self. Some of these works need to be observed closely to see the exquisite details, which offer the "joy of making discoveries." For instance, one may find out how porcelain and scrap metal have been used in fashion design, how the concept of yin and yang as well as the five fundamental elements have been incorporated into clothing, and how the game of "rock-paper-scissors" has been integrated into different aspects of art.
Taiwanese artists featured in this exhibition include Wei-Lin Yang, Jun T. Lai, Ya-Chu Kang, Shu-Ling Lin, Zong-Ping Chen, Andre Kao and Cheng-Tsung Feng, Makota'ay. These artists have been conducting an art action that creates a spiraling force while rippling out its impact. At the center of this spiral is their passion and fantasies about the Taiwanese prehistoric culture and the land of Taiwan. The artists have immersed and enjoyed themselves in this project, which reciprocates them with tremendous creative energy. Therefore, in this exhibition, audience will find creatively surprising artworks inspired by and transformed from antiques in National Museum of Prehistory, modern designs of Taiwanese floral textile, the innovative charm of Taiwanese indigo dye, the rise of young generations on this island, and architecture inspired by ancient fish traps and utensils.
This exhibition displays the charisma of innovative artworks, providing a new beginning through redefining the classification of art, design and craft. At the same time, audiences can feel the artists' forever active minds and creative joy, which demonstrate their confidence in the ever-changing artistic creation.
About the exhibition
Dates: 2018/05/19 (sat.) ~2018/07/22 (sun.)
Venue: Museum of Contemporary Art, Taipei
Courtesy of the artists and Museum of Contemporary Art Taipei, for further information please visit www.mocataipei.org.tw.
Related posts: