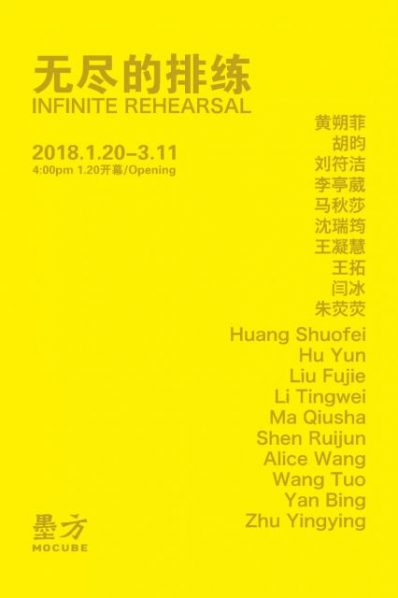 Whether adopting the basis of historical narrative, social studies, art practice, discursive positions or other approaches to artistic practice, as one moves forward and matures following one's own trajectory, a small piece of information, a terminology, a site or other arbitrary details could stimulate and steer one's practice towards new "directions", or let one to regurgitate on the existing ones. Likewise, the course of art making can be an infinite loop of the artist's continuous consideration, stimulation and repetition. Notably,the points at which changes are pivoted offer critical significance. This cycle of this working system is often based on reality.
In the field of systemic aesthetics, the artistic modes we have to confront with today are not necessarily phenomenal appropriations or new approaches to space, but a rudimentary way of thinking, where the subject is none other than reality itself. Morse Peckham stated in Man's Rage for Chaos, "Art is a type of rehearsal, that prepares us for the real scenarios. Under these circumstances, in order to survive, we have to endure certain cognitive tension as we reject the comforting acknowledgement from emotional consensus. Because the critical relationship this involves is often severe, so that the emotional consensus becomes inappropriate…"
Here, the artist is prescient for setting a goal, boundaries and principles, who, equally moves forward and backwards in reality.
With the presentation of each artist's work in this group exhibition, a site of "rehearsal" is built. Looking beyond the cues, narratives and individual position of discourse, each work reveals a reality. One that can be taken away by others, and the reality one perceives is the only one there is.
About the exhibition
Dates: Jan 20, 2018 – Mar 11, 2018
Opening: Jan 20, 2018
Artists: Hu Yun, Huang Shuofei, Li Tingwei, Liu Fujie, Ma Qiusha, Shen Ruijun, Wang Alice, Wang Tuo, Yan Bing, Zhu Yingying
Venue: MOCUBE
Courtesy of the artist and MOCUBE.
Related posts: