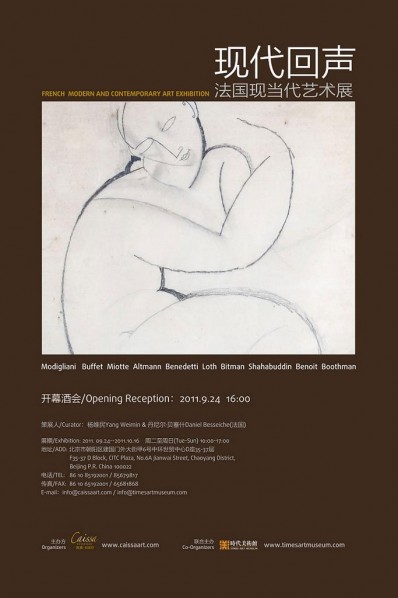 In the 20th century, France led the development of modern art, bred the pioneers such as Paul Cézanne and Henri Matisse, and attracts young artists all around the world. Those young artists' realist was different from the traditional ones, and their shading rules were full of academic that emphasizing characteristic and psychological realist. On the road of creation, they were lonely discovers, but they discovered the variety of visual expressions, and re-birth art styles while they were finding themselves. They used their talent to re-build the whole world, with strong structure, simple and abstract ideas, pure and naïve descriptions or brilliant colors. All of these are the echoes of modernism.
French modern art is influencing people's aesthetic nowadays. French artworks' stable position in the art market shows people's recognition, acceptance and respect. While the economy is globalizing, culture and art are chasing a deeper-level conversation, and the "Modern Echoes – French Modern and Contemporary Art Exhibition" becomes a reflection to the tendency. This exhibition will exhibit a group of the greatest artists which includes Amedeo Modigliani, Bernard Buffet, MIOTTE Jean, Gerard Altmann, Livio Benedetti, Loth Michel, Igor Bitman, Ahmed Shahabuddin, Benoit Basset, Boothman tody and other ten artists' works. Most of the artworks are the first time exhibit in Asia.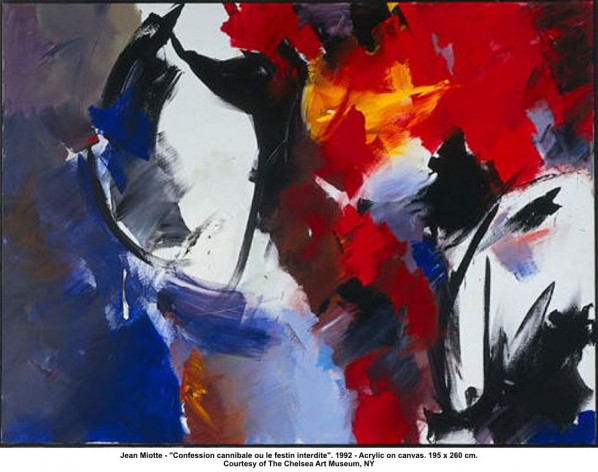 Nowadays, materials and creating methods which could be used by artists are more abundant, hence the diversification of ideologies can rise suspect and deliberation of art. The "Modern Echoes" aims to lead the audience return to the era of legends, feel the charm of classic art, listen to the echoes of modernism, and discover the sounds of the future.
Duration:Sep 24, 2011 – Oct 16, 2011
Opening :Sep 24, 2011, 16:00, Saturday
Venue(s): Times Art Museum (Beijing, China)
Curator(s): Daniel Besseiche(French)&Yang Weimin
Artist(s):Shahabuddin Ahmed, Gérard Altmann, Benoit Basset, Livio Benedetti, Igor Bitman, Bu¬et Bernard, Lothe Michel, Jean Miotte, Amedeo Modigliani, Boothman Tody
Organizer(s) :Times Art Museum (Beijing, China)
Related posts: