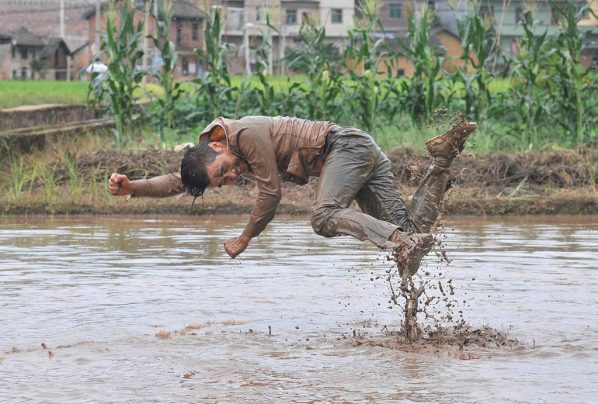 Land: Zhang Huan and Li Binyuan brings together a selection of performance works by two Chinese artists of different generations that address the relationship between the body and the land. Since the 1980s, the status of land in China has been undergoing radical transformation, mirroring shifts from collectivism to individualism and from socialism to capitalism. The exhibition juxtaposes videos and photographs of early performance works by Zhang Huan (Chinese, b. 1965) with those of more recent performances by Li Binyuan (Chinese, b. 1985).
Organized by Klaus Biesenbach, Director, MoMA PS1, and Chief Curator at Large, The Museum of Modern Art; with Oliver Shultz, Curatorial Assistant, MoMA PS1.
About the exhibition
Dates: April 15–September 3, 2018
Venue: MoMA PS1
Courtesy of the artists and MoMA PS1, for further information please visit www.moma.org.
Related posts: