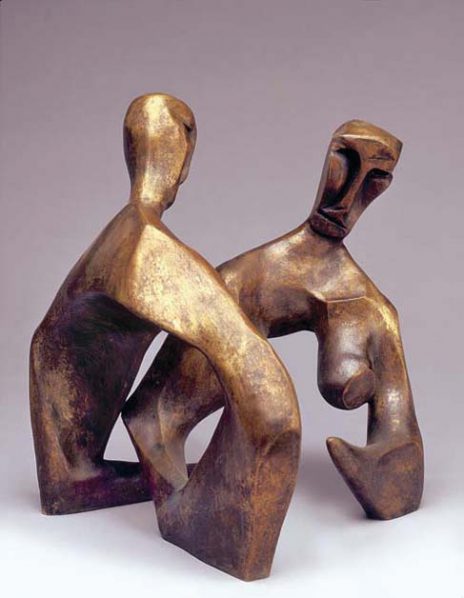 The year 2017 marks the 25th anniversary of the establishment of diplomatic relations between China and Belarus. The exhibition, sponsored by NOAMOC, is one of a series of exhibitions and it is held to promote cultural and artistic exchanges between China and Belarus. The exhibition will put on display 53 pieces of works from Сергей Иванович Селиханов, and 92 pieces from Константин Селиханов. Some of the exhibited works of Сергей Иванович Селиханов are collections from The National Gallery in Belarus, V.K. Витольд Бялыницкий-Бируля Museum, Belarus National Archives of Literature and Art.
Сергей Иванович Селиханов (1917-1976), is a famous sculptor of the former Soviet Union. He visited China for three months as a foreign expert in 1956. This exhibition will mainly present the Chinese sculpture images created by him in 1950s, to vividly show the social images and realistic situations in China at that time. Константин Селиханов, born in 1967, is a contemporary sculpture artist in Belarus. He inherited the will of his grandfather Sergei Selikhanov in sculpture creation, and began his independent sculpture creation since the first half of 1990s. His sculptures use a wide variety of materials, showing he has constantly explored personalized creative ways in emotional expression and formal innovation.
About the exhibition
Dates: October 20 – October 29, 2017
Venue: The National Art Museum of China
Courtesy of the artists and the National Art Museum of China, for further information please visit www.namoc.org.
Related posts: