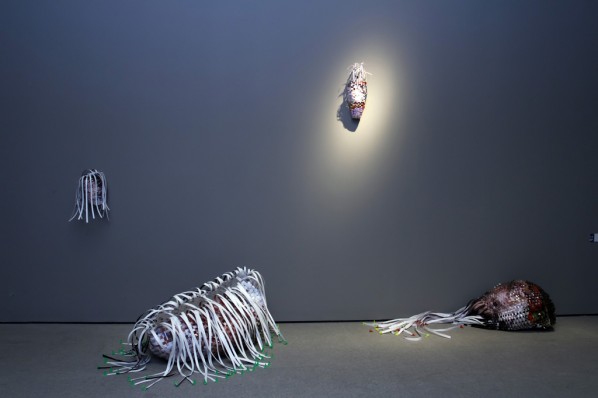 Serving the purpose of promotion in the independence and research of Asian contemporary art, this exhibition belongs to the operational research project jointly constructed by the Central Academy of Fine Arts and Tokyo National University of Fine Arts and Music. The first round of "Not Just Paper" takes the promotion of international exchanges including art teaching as its aim and opens at the galleries of CAFA Art Museum on January 13th, 2012. With such a historical and cultural background, this exhibition brings a new perspective and concept to "paper" which is not only restricted to artistic expressions but also as being pretty practical. Thus it is entitles as "Not Just Paper" for they are paper but not just paper.
Photo: Hu Zhiheng/CAFA ART INFO
"Not Just Paper" means they are not just paper.
"Not Just Paper" involves a lot of things with paper.
"Not Just Paper" indicates many irrelevances of paper.
"Not Just Paper" aims to explore more possibilities of paper for art.
"Not Just Paper" intends to search after more possibilities of art for paper.
About the exhibition
Title: Not Just Paper•The First Round Sino-Japanese Paper Art Exhibition
Dates: January 13th –February 19th, 2012/1/12
Venue: Galleries on the 1st and 2nd Floors of CAFA Art Museum
Opening: 10:00 pm, January 13th, 2012
Related posts: