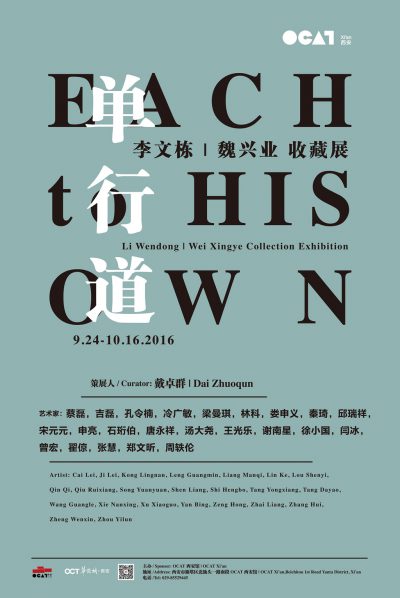 OCAT Xi'an Special Event – Each to His Own: Li Wendong | Wei Xingye Collection
In recent years the art world has become increasingly dominated by taste. That taste belongs to a small circle of international art collectors and the influence they wield among followers of their preferences (from gallerists to artists to other collectors). They purchase their art from a relatively small number of galleries and dealers who are adept at managing those tastes in the same measure they manage the careers of the artists they represent. The relationship enjoys a comfortably reciprocity.
What kind of people collect art and why? Why is the number of collectors still relatively small? Is collecting, as the leading US collector and private museum owner Eli Broad states, "more than just buying objects"? If so, what is that "more"?
There are many views on the process of collecting art. Significant to the impetus behind "Each to His Own", as the exhibition of works from the collectors of two local collectors Li Wendong and Wei Xingye, collecting is no longer an elitist pastime but one that is natural to these times. With more artists at work today than at any time in past history, art is available to all. Anyone with an interest can collect; and collecting begins with a single work. Brilliant, but cynical art critic Robert Hughes is famed for describing "a fair price is the highest one a collector can be induced to pay," yet you do not have to be wealthy to collect; certainly, wealth will not make a collector a great collector.
Emphatic in the title for this exhibition, "Each to His Own", there is no single rulebook for engaging with art. For "Each to His Own", curator Dai Zhuoqun returns to Xi'an to present his assessment of the work that Li Wendong and Wei Xingye have done as part of their own personal research into the art that interests them thus far.
"Each to His Own" is one of a series of projects initiated by OCAT Xi'an in 2016 aimed at expanding its engagement with the art scene in Xi'an. The exhibition begins with a series of talks involving exhibition curator Dai Zhuoqun and OCAT Xi'an director Karen Smith, artists whose works are represented in the collection, and specially invited guests from the art world who will come together to discuss this dynamic and evolving scene.
Each to His Own: Li Wendong | Wei Xingye Collection Exhibition will runs from September 24 to October 16, 2016.
About the exhibition

Dates: September 24 – October 16, 2016
Opening: September 24, 16:30
Media Reception: 13:30
Conversations:
Session 1, 14:35-15:15
"Supporting Roles: The Relationship between Art Institutions, Collectors and the Market Today"
Moderator: Karen Smith
Session 2, 15:20-16:15
"Artists on Collectors"
Moderator: Dai Zhuoqun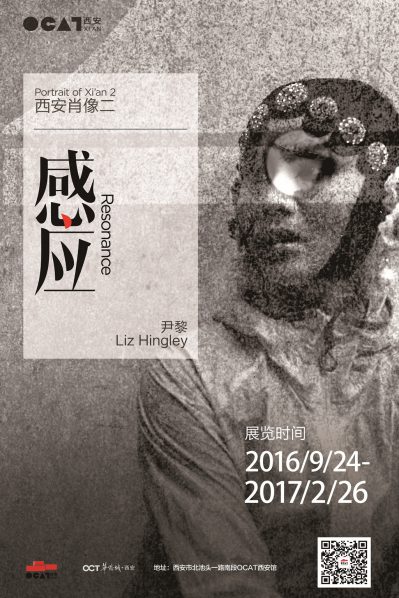 OCAT Xi'an Liz Hingley Photo Project – Portrait of Xi'an 2: "Resonance"
For this photo-focused project, OCAT Xi'an invited the Shanghai-based British photographer Liz Hingley to bring her eye to creating a portrait of Xi'an today – understanding portrait in the widest sense of looking at a place and capturing something distinctive of its essence. A stranger to the city, during her initial visit, Liz Hingley was struck by Xi'an's rich cultural history. This impression prompted her interest in looking at how this history is being passed on and transformed through the recent generations. Her photographic journey was guided by exchanges that she shared with the young people she encountered, and who were largely part of Xi'an's distinctive music scene. Liz spent time at the unique Shaanxi Artistic Vocational College, famed for teaching the "authentic" Qing Opera style of performance to 300 Shaanxi young people every year. Sensitive to the significance of music within Xi'an's culture, Liz also captured the fans at the Strawberry Music Festival in the summer of 2016. She discovered "Return to Zero", a self-sustaining ecological community established in and around centuries old cave houses by its native son Rafael Luo.
"Resonance" projects a fusion of the old and the new, both in its subject matter and medium. The resulting photographs explore the weaving together of tradition with contemporary life. In keeping with the blend of traditions with the present, of the overlap where old meet news, Liz captured her images with an old Seagull camera, the well-known Chinese brand, and using expired film that was purchased online via Taobao. The rolls of film have been processed at Johnny Zhang's photo studio in Xi'an, which overlooks the ancient city wall.
This work is the product of collaboration and thanks to the immensely generous support and trust of many. OCAT Xi'an and Liz Hingley would like to thank Hu Jie, Rafael Lou, Alvin, Li Jing, Carl Lee,Simon Gee, Johnny Zhang, Giulia and all those who agreed to be photographed.
Liz Hingley Photo Project – Portrait of Xi'an 2: "Resonance" will runs from September 24, 2016 to February 26, 2017.
About the artist
Liz Hingley is a British photographer and anthropologist. She holds a first class BA Honours in Photography, and an MSc in Social Anthropology with distinction from University College London. And she also is an Honorary Research Fellow of The University of Birmingham Philosophy and Theology department and an active member of The Migration Research Unit, University College London. In 2013 she moved to China as a Visiting Scholar of the Shanghai Academy of Social Sciences. Liz is currently resident in Shanghai, and she is the second of two photographers-in-residence to visit Xi'an for projects organized by OCAT Xi'an in 2016.
About the exhibition
Dates: September 24 – October 16,2016
Opening: September 24, 16:30
Media Reception: 13:30
Artist-led Tour: 14:00-14:30
Courtesy of the artists and OCAT Xi'an, for further information please contact Shi Na, 029-85529445 / ocat-xian@ocat-xian.org.cn.
Related posts: