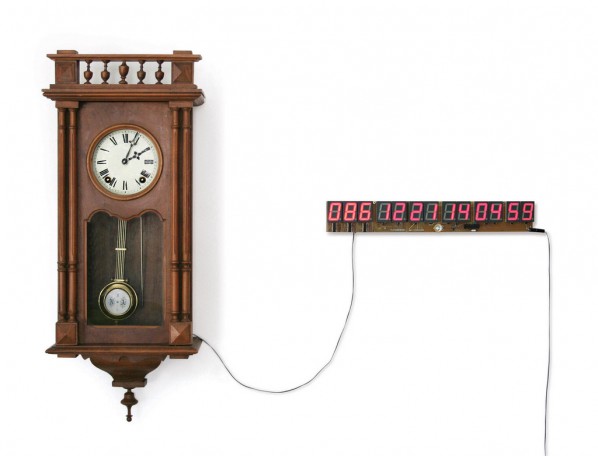 Organized by CAFA Art Museum, in cooperation with Milan Triennale Design Museum in Italy, the exhibition is supported by the Officine Panerai and assisted by the Cultural Department of the Embassy of Italy in Beijing.
It is a show which explores the relationship between time and design. Curated by Silvana Annicchiarico and Jan Van Rossem, with the exhibition layout conceived by Spanish-designer Patricia Urquiola, the installations, products, art pieces, site-specific works and videos on show created by international artists and designers, each try to answer such questions as: 'How can time be measured?', 'How can passing time be shown?' and 'How can time be experienced?'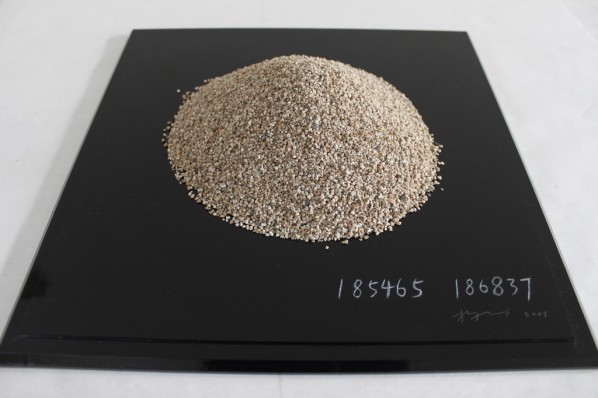 "O'clock – Design Time, Time Design" will be on view at CAFA Art Museum from March 7 to April 10, 2013. The exhibition will feature 68 pieces of works from the Milan Triennale Design Museum. Highlights in this exhibition include works by international renowned artists such as Damien Hirst, and Michelle Sens, as well as the wonderful works from well-known design studios such as Fabrica Studio, Vinta Design, and Front Design Studio. The genre present in the show is more than fine arts and design, the audience will have the opportunity to see the classic work "4′ 33″", by musician John Cage, etc. In order to resonate with the Chinese audiences, the exhibition invites four Chinese artists to participate in it.
Starting from the concept of "Time", the exhibition explores the relationship between time and art, and features the interpretation of one of the basic concepts of the human culture in different perspectives by many artists and designers.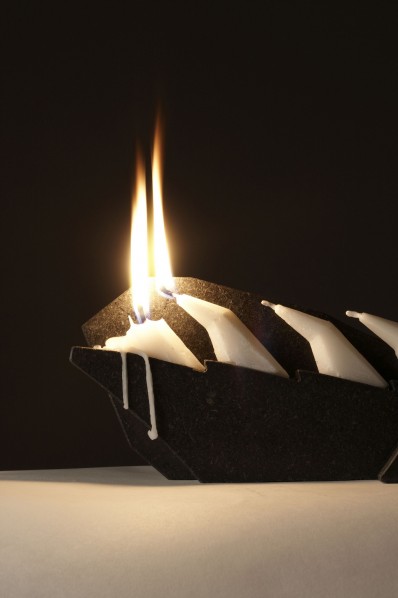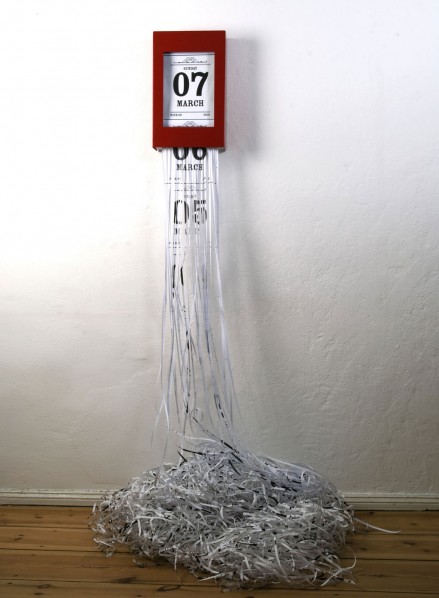 Translated by Chen Peihua and edited by Sue Wang
About the exhibition
Title: O'clock – Design Time, Time Design
Location: 3B exhibition hall, CAFA Art Museum
Duration: March 7 – April 10, 2013
Courtesy of the artists and CAFA ART Museum, for further information please visit CAFA ART Museum.
Related posts: