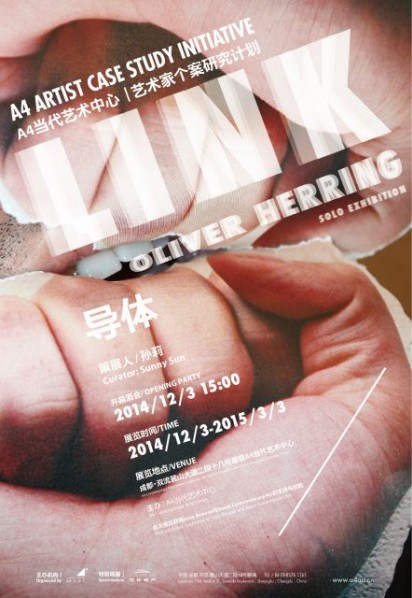 For Herring, art is one kind of lifestyle that he keeps looking for and an expression media through which he can communicate with others. From his early sculptures knitting Mylar, experimental videos and sculptures of photo collage to the latest TASK activities, Herring's works consistently concentrate on the three key elements: social interaction, interpersonal relationship and interesting experiment. He is obsessed by drama performance from which he obtains some experience and some of his picture expressions are borrowed from art history. Either the experience absorbed from his obsession or his borrowing from art history conveys the communication between the outer world and his individual spiritual world created by emotion and appreciation. In Herring's work, the creation methods like collage, shift and reorganization are used to a large extent. The process of his creation is intense, direct and unrestrained, which brings us strong visual experience and new experience. Both his works and creation processes are practical and full of experience. His interaction, cooperation and connection with people, the music in his work, body and emotion are true and simple, which constantly remove disguise and wrap to make the emotion flow clearly. Intuition and reality make Herring's works easy to understand and the experience of empathy makes his works hard to forget. His application of various creation media and his cross-disciplinary practice make art closer to our real life.
About the exhibition
Curator: Sun Li
Duration: Dec 3, 2014 – Mar 3, 2015
Opening: Dec 3, 2014, 15:00, Wednesday
Venue: Chengdu A4 Contemporary Arts Center
Courtesy of the artist and Chengdu A4 Contemporary Arts Center, for further information please visit www.a4art.cn.
Related posts: