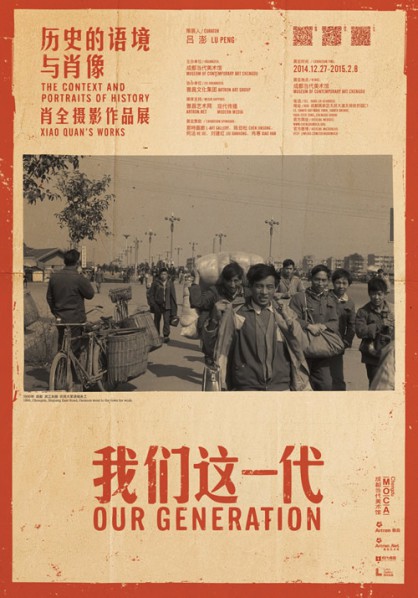 Curated by Lv Peng, "Our Generation": The Context and Portraits of History – Xiao Quan's Works is supposed to be the most comprehensive survey of his protrait photography to date. The exhibition will be presented at the Museum of Contemporary Art Chengdu from December 27, 2014 through to February 8, 2015.
Known as the Best Chinese portrait photographer, Xiao Quan was born in Chengdu in 1959. In 1991, he published his book "Bird of Paradise" on the writer San Mao, with solo exhibition in Taiwan Taipei Jazz Art Gallery. From 1993 to 1996, he served as Marc Riboud's assistant in China. In 1992 he had a slolo exhibition in Switzerland on the ordinary life of Sichuan Chengdu. In 1993, he was selected by famous photographer and curator Juan I-Jong for a group exhibition of Chinese Photography in Toulouse France at Chateau d'Eau Museum. In 1994, he became the set photographer for Zhang Yimou's movie "Shanghai Triad". In 1995, he served as the set photographer of Yang Liping the choreographer's movie "Sun Bird". In 1996, he published his most important book "Our Generation" a project that he started in the 1980's. In 2000 he published the book "The Most Beautiful Women under my Lens".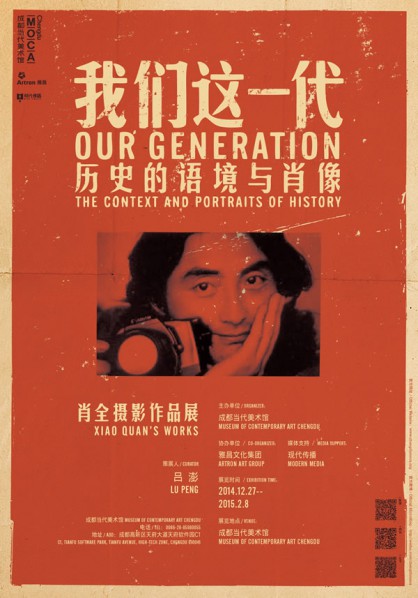 About the exhibition
Curator: Lv Peng
Exhibition Time: Dec 27 2014 to Feb 8 2015
Venues: MOCA Chengdu (C1, Tianfu Software Park, Tianfu Avenue, High-Tech Zone, Chengdu)
Organizer: MOCA Chengdu
Co-organizer: Artron Art Group
Media Supporters: Artron.net. Modern Media
Exhibition Sponsors: L-Art Gallery.Chen Jingsong.He Jie.Liu Jianhong.Xiao Han.
Tel: 028-85980055
Courtesy of the artist and MOCA Chengdu, for further information please visit www.chengdumoca.org.
Related posts: