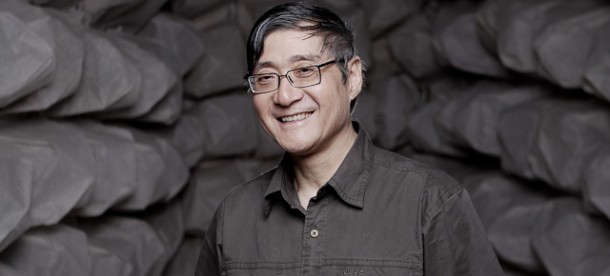 As announced by Peng Feng who recently appointed curator of China pavilion at the upcoming 54th Venice Biennale (June 4—Nov. 27) and works as vice dean of the Aesthetics and Educational Research Center at Peking University, five established figures includes traditional painter and president of the Central Academy of Fine Arts (CAFA) Pan Gongkai and emerging artist like Cai Zhisong have been invited to participate in his exhibition entitled the "Pervasion of Chinese Flavors." Each of these five will create a separate installation taking a different Chinese flavor or scent.
Representing Chinese artists, the group of artist consists of artists: Pan Gongkai, Cai Zhisong, Yang Maoyuan, Yuan Gong and Liang Yuanwei (the only woman in this group). Pan' work evokes smell of lotus; Cai's the flavor of tea; Yang's the aroma of medicinal herbs; Yuan's is of incense; and Liang's the pungent scent of China's traditional white spirit made from rice. Of those chosen, four are graduates and/or faculty members of the Central Academy of Fine Arts and one, Yuan Gong, is a Ph.D. candidate at the Chinese National Academy of Arts in Shanghai. Pan Gongkai is going to line a corridor with his enormous ink paintings of withered lotus plants. Kept at a cool temperature, the corridor will be pervaded by the scent of lotus blossoms.The translated text of his essay "On the Border of Western Modern Art," which deals with the introduction of Western culture into China, will be projected on these walls in a manner reminiscent of snowflakes falling, then accumulating briefly and melting.
The theme of the 54th Venice Biennale proposed by curator, the Swiss critic Brice Curiger is Illumination, which emphasizes on the social nature of contemporary art and its role in shaping contemporary identities. Brice Curiger has said the 54th Venice Biennale is for her "the "opportunity to reflect on the highly communicative aspect of today's art", and for viewers is "drafting a contemporary image of the individual in the broad collective and social context." To stimulate dialogues between this international exhibition and the national pavilions, Curiger has put forward five questions for all the artists who will present at this year's biennale. Peng Feng's Venice scheme offers a strong cultural resonance to this biennale's theme, calling to mind the Five Elements (fire, earth, metal, water and wood) so often invoked in ancient Chinese philosophy. Peng Feng has talked about this theme in an interview and addressed that although the subjects seem traditional, they are also contemporary so as to embrace the traditional subjects, iconography and aesthetics as highlighted in Chinese contemporary art today.
Related posts: