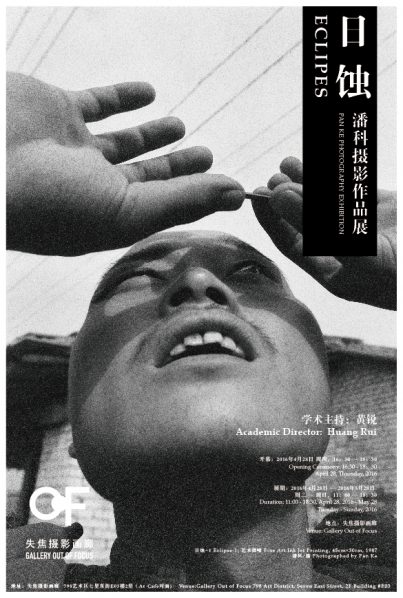 Pan Ke, born in Liaoning Province in 1953, was a soldier and worker, and later he has worked as a journalist. He is currently the member of the Theory Committee of China Photographers Association, visiting professor of Xi'an Academy of Fine Arts and Shandong University of Art and Design, academic committee member of the Chinese Civilization Photography, Capital Civilizational Development Foundation, and also one of the core members of the Shanxi Group, which produces a broad influence on Chinese photography.
Pan Ke is a scholarly photographer who values both creative practice and theory research. His series work The Expedition (1985, worked with Hou Dengke) forced a conceptual transformation in Chinese news photography. In 1986 to 1987, as a major planer and organizer, he launched the iconic cultural event in the new period – the photography exhibition Arduous Progression. In 2008, he founded the serial academic magazine PHOTOGRAPH and took the position of the chief editor. In 2012, he published a monograph the Unrevealed Images: Revisiting the Unfamiliar Strangers, which won the China Photography Awards (Theory).
Twelve Lines
Thewise man captures this moment, only to return us a view of reality in last century.
The visible memory is a process of reduction; we can imagine a bigger stage that is consistent.
Open vitality or awakenhumanity
MonkZhaozhou asked Mater Nanquan, "How you think to do?" Master answered, "Let it be."
Thestage at the end of the Century moves following the nature; the audience thus gain its fortune.
Doing art, is aswatching the eclipse. The sun hidden in daylight is as an epitome of this Vanity Fair.
To seek the eternity of the world is to seize themoment in time. The moment is a straightforward saying, just like those shouts in Xi'an's streets.
If the motivation is spontaneous, then the power that drives this spontaneity comes in orderly composition.
The identity of a photographer is simple. Nietzschesaid, "Being an artwork is better than being an artist."
Natural photographs reflect thepractice of a photographer. Photographing is like to float on the waves.
The space has been changing, no longer the same as before.
The fire underground is called Mingyi, which might be comprehended by watching theeclipse.
Huang Rui
April 18th
About the exhibition
Date: April 28 – May 28, 2016
Venue: Gallery Out of Focus
Address: 2F Building # E03, Seven East Street, 798 Art District, Beijing
Courtesy of the artist and Gallery Out of Focus, edited by Sue/CAFA ART INFO.
Related posts: