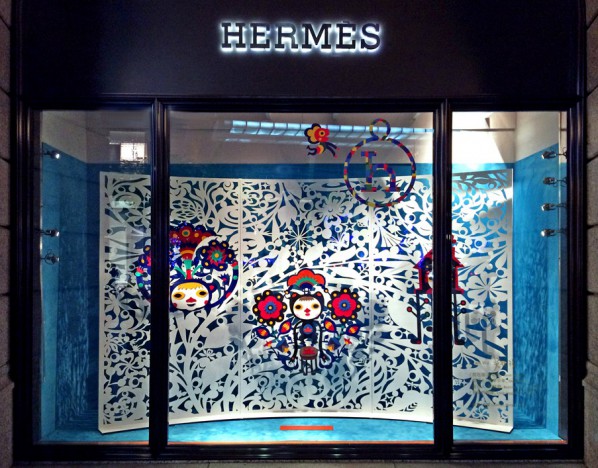 Jam Wu's art is derived from tradition, which has developed into a rhetoric that is distinctively his.
– Nanjo Fumio, Director of the Mori Art Museum, Japan
Born in 1979 in Tainan, Taiwan, Jam Wu received his bachelor's degree in architecture from Taiwan's Shin-Chien University, and is a graduate student at the Central Academy of Fine Arts' Graduate School of Experimental Art in Beijing, China. Drawing creative inspirations from one of the most important and prevalent Chinese folk art, paper-cutting, this cultural vessel is transformed by Wu into experimental contemporary art, resulting in artworks that are highly unique in the Chinese art world. His creative endeavors include conceptual performance works, mix-media installations, and participatory projects.
He has exhibited in New York's Water Center, CITE and Espace Culturel LV in Paris, Today Art Museum in Beijing, Shanghai Art Museum, Canada, the U.K., Germany, and other locations, with his artworks collected by Deutsche Bank, The Peninsula Paris, and National Taiwan Museum of Fine Arts. In the spring of 2014, Wu was invited to visit the Petit h workshop in Paris, where he immediately connected with the founder, Pascale Mussard, and the medley of creative works he saw also inspired him to create artworks utilizing Hermès' leather pieces, scarves, and handmade papers.
Applying paper-cutting techniques to colored leather, Wu drew inspiration from an ancient traditional guardian in the form of a "topknot doll" and created the piece, PAPER-CUT DOLL – The Dream About Wearing Orange Tiger-head Shoes. The other artwork, PAPER-CUT COLORFUL –The Life Tree In Summer Night, is derived from the thriving image of a Tree of Life. The piece is created with thousands of pieces of leather compiled and collaged together, with the meticulous workmanship corresponding with Hermès' Petit h fine artisan spirit.
Courtesy of the artist, for further information please contact Jam Wu Personal Website: www.jamwu.com or visit Hermes Petit h: http://lesailes.hermes.com/na/en/petith.
Related posts: