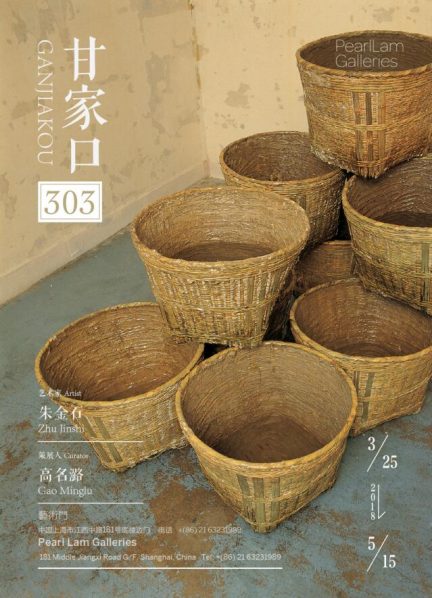 Pearl Lam Galleries is pleased to present Ganjiakou 303, Zhu Jinshi's first solo exhibition in Shanghai. The exhibition focuses on Zhu's apartment art by incorporating installations and paintings from 1979 up to the present day. Over 20 works will be divided into three sections, with each section occupying its own separate yet interlinked space, including the basement of the gallery.
The concept of apartment art was brought up by art scholar Gao Minglu, who is also the curator of this exhibition, in reference to the art activities spontaneously initiated by Chinese artists in private spacesin the mid-1990s when public contemporary art spaces were very limited. Apartment art works are often based on an artist's family and personal living environment and include happenings and difficult-to-preserve features. Low-cost, pocket-sized or small-scale, and ephemeral, these works retain the inseparable relationship between artists and their specific life situations, while at the same time consciously confront the firm rigidity of domestic and international art systems.The first part of the exhibition will, for the first time, present around ten of Zhu Jinshi's miniature apartment art installations from the mid-1990s, which have been restored, including pieces such as The Ward, Clock, Temporary House, and Landscape Legal Case.
The reproduction of a room from the actual Ganjiakou 303 apartment, where Zhu first made these pieces, can be found as an independent space inside the entrance on the right side of the gallery, and the text on the wall there will describe the artistic ideas and discussions Zhu Jinshi had with his artist friends during the period he created apartment art.
The second part of the exhibition will be situated in the centre of the main gallery space, where Zhu Jinshi's six displayed works of apartment art will reflect Gao Minglu's views on art history in general. Gao believes that compared to more popular large-scale contemporary artworks, especially those found in museums, apartment art in China provides more thought-provoking simplicity, as the essence of art dwells within an artist's innermost being.The third part of the exhibition consists of paintings from 2017 displayed in a way that opens up the gallery's basement space, which is about the same height as Zhu Jinshi's current working environment.
The entire display perfectly fits the physical constraints of an apartment space, encapsulating apartment art's various changes throughout time.
About the exhibition
Dates: 2018.03.15 – 2018.05.15
Venue: Pearl Lam Galleries
Courtesy of the artist and Pearl Lam Galleries, for further information please visit www.pearllam.com.
Related posts: